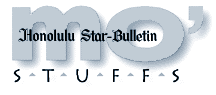 ---
Tuesday, September 14, 1999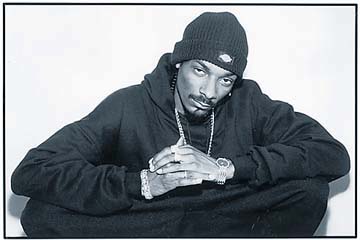 File photo
Snoop Dogg will be back with Dr. Dre for a
Hawaii concert later this month.
---
Jammin' with Snoop Dogg
Waikiki will be the site of a hip-hop reunion later this month.

Dr. Dre and Snoop Dogg will headline the "Break Up to Make Ups" concert Sept. 24 and 26. Prior to their recent MTV Music Awards appearance, the duo had not performed in concert together for more than 5 years.

Dre and Snoop will be joined by Eminem, Nate Dogg, Warren G, Xzibit, The Beatnuts, The WhoRidas, Tash, Kurupt, D.O.C. and MC Lyte. The event will include a beach luau.

Location and ticket details were unavailable. Hawaii radio station Jammin' 93.1 is sponsoring the event and more information is available only by listening to the station.
---
Preview
Coming to the big screen

BLUE STREAK
Rated PG-13
Martin Lawrence's raunchy rap has been toned down to PG-13 patter with the actor posing as a plainclothesman. Lawrence struts and vamps and mugs unashamedly as Miles Logan, an unreformed robber out to recover a baseball-sized diamond he'd stashed away before taking a two-year fall.
FOR LOVE OF THE GAME
Rated PG-13
Kevin Costner stars in his most autobiographical film to date: the tale of an aging pitcher forced to face an emotional and physical crossroads.


Click for online
calendars and events.
---
Send WatDat? questions, stories
or any other story ideas or comments to:
Features, Honolulu Star-Bulletin, P.O. Box 3080,
Honolulu, HI 96802 or send a fax to 523-8509
or E-mail to features@starbulletin.com.
Please include your phone number.
E-mail to Features Editor
---
---
© 1999 Honolulu Star-Bulletin
https://archives.starbulletin.com