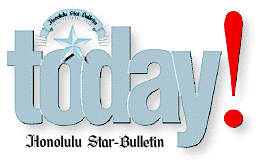 ---
Monday, September 13, 1999
The Search for Signs of
Hawaiian Life in the Universe

String of Pearls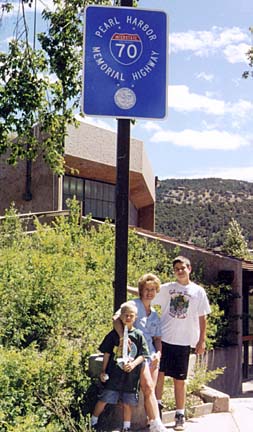 The Souza family of Honolulu, trekking through Colorado on the great cross-country artery I-70, noticed that the stretch near Glenwood Springs is titled "Pearl Harbor Memorial Highway," one of a half-dozen or so scattered around the mainland. Brian, Ty and Alex Souza just had to send us a snap of the sign.

---

The Search for Signs of Hawaiian Life in the Universe is just that -- we're looking for eveidence of Hawaiiana everywhere but Hawaii. Send snapshots and a description to TSFSOHLITU, Today Department, Honolulu Star-Bulletin, P.O. Box 3080, Honolulu, Hawaii 96813, or e-mail JPEGS or TIFFs to features@starbulletin.com






Click for online
calendars and events.
E-mail to Features Editor
---
---
© 1999 Honolulu Star-Bulletin
https://archives.starbulletin.com