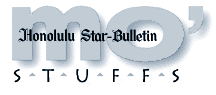 ---
Thursday, July 29, 1999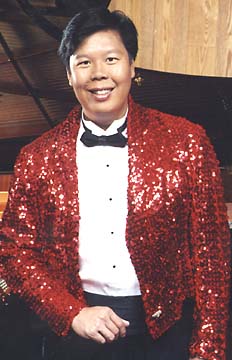 Matt Yee stars in "Buffetwatch."
---
Cabaret evening with Matt Yee
"Buffetwatch! (My Life in Hawaii)," an evening with cabaret artist Matt Yee, has been rescheduled. It's now set for 7:30 p.m. Saturday at Hawaii Public Radio's Atherton Studio, 728 Kaheka St.

The show picks up where "The Co-Dependent Show (A Timeless Look at Love)" left off, says Yee, who will reflect on life and love in Hawaii. The program will feature music from his recently released CD, "Matt Yee: Every Facet of My Heart."

Tickets are $10 to $15 and may be purchased by calling 955-8821.
---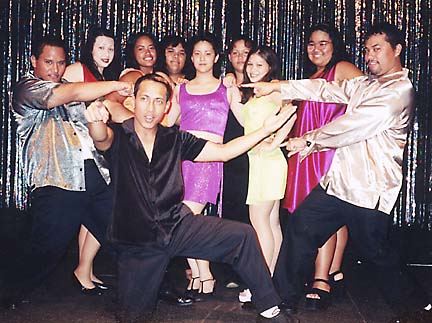 Courtesy Nanakuli High and Intermediate School
Jeff Bermoy, kneeling, and from left, Dav Mahiai, Lani Mahiai, Tala Holi,
Angie Farias, Danalyn Bent, Hakala Farias, Christina Taflinger, Lourdes
Manuel and Sean Williams perform in "Summer Splash," tomorrow
and Saturday at Nanakuli High and Intermediate School.
---





Click for online
calendars and events.





---





Send WatDat? questions, stories
or any other story ideas or comments to:
Features, Honolulu Star-Bulletin, P.O. Box 3080,
Honolulu, HI 96802 or send a fax to 523-8509
or E-mail to features@starbulletin.com.
Please include your phone number.
E-mail to Features Editor
---
---
© 1999 Honolulu Star-Bulletin
https://archives.starbulletin.com