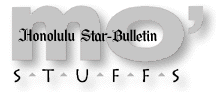 ---
Thursday, June 17, 1999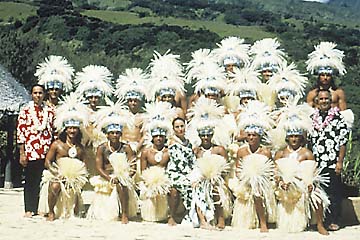 National Dance Company of Tahiti
The "Tahitian Spectacular" troupe will perform
music and dance of the South Pacific.
---
Spirited performance
The sounds and sights of Tahiti arrive in Hawaii tomorrow via the music and dance of the "Tahitian Spectacular," featuring the history and culture of French Polynesia.

Performers from the National Dance Company of Tahiti, Les Grandes Ballets des Tahiti, will light up the Waikiki Shell beginning at 7:30 p.m. with their award-winning dancing and choreography. The production theme of "Spirit" ("varua" in Tahitian) captures the vibrancy of South Pacific music and dance.

"The whole beauty of Tahiti is going to be executed live tomorrow. This is the cream of the crop of Tahiti," said Rose Perreira, owner of the local Poe Rava Tahiti dance studio.

Perreira invited the troupe to the islands in hope of strengthening ties between the Hawaiian and Tahitian communities.

Tickets for $10, $15 and $25 are available at the Blaisdell Box Office, or call 526-4400. Children 12 and under admitted free when accompanied by an adult.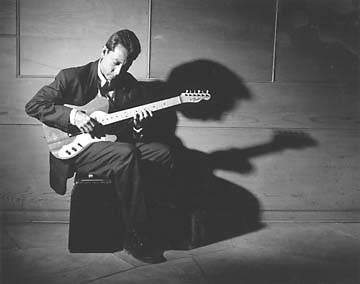 Courtesy Chris Planas
Chris Planas will perform at 7:30 p.m. tomorrow at the Honolulu
Academy of Arts Theatre. Tickets are $12, available at the door.
Joining Planas will be Bailey Matsuda, James Ganeko, Milan
Bertosa, James Ronstadt, Sean Thibodeaux and Richard Heirakuji.
---
Television

On air today

"The Making of 'Molokai. The Story of Father Damien'," 9 p.m., KITV/ABC. Hourlong special includes scenes from the upcoming film, scheduled to premiere on Molokai Sept. 21, as well as interviews with actors and members of the production crew.

Tomorrow

"Miss Hawaii Scholarship Pageant," 7:30 p.m., KFVE. Ten young women compete for the crown of Miss Hawaii and the chance to represent the state in the Miss America pageant.






Click for online
calendars and events.





---





Send WatDat? questions, stories
or any other story ideas or comments to:
Features, Honolulu Star-Bulletin, P.O. Box 3080,
Honolulu, HI 96802 or send a fax to 523-8509
or E-mail to features@starbulletin.com.
Please include your phone number.
E-mail to Features Editor
---
---
© 1999 Honolulu Star-Bulletin
https://archives.starbulletin.com