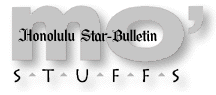 ---
Tuesday, May 25, 1999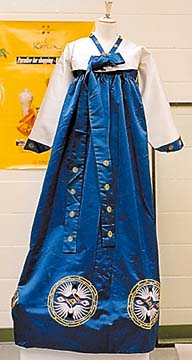 By Kathryn Bender, Star-Bulletin
Winter Korean dress is part of the exhibit at
Hawaii's Plantation Village.
---
In celebration of
Korean culture
The culture and customs of Korea will be celebrated with a family celebration Saturday at Hawaii's Plantation Village.

Events from 10 a.m. to 3 p.m. include a fashion show, display of a traditional Korean wedding table, folk dance and Korean flute performances, and tae kwon do martial arts demonstration. Food will be available at $6 per plate.

Admission to the celebration is $1. Children ages 3 to 12 are admitted free.

Also, continuing through May 31 in the Okada Education Center is the "Korean Traditional Costumes and Folk Ways" exhibition of wedding costumes and other ceremonial attire, such as clothes for a child's 100th day celebration.

On the 100th day after a child's birth, a celebration called tol is held. The child is dressed in an elaborate costume and is made to sit at a table covered with symbolic items such as yarn, money and books. Based on the objects the child chooses, the child's future is predicted.

The Korean national costume consists of two pieces of clothing, cut for comfort. Korea was once known as the nation of the white-dressed. Today, white is worn usually by women in mourning, almost never by men, according to a brochure from the exhibition.

Koreans first arrived in Hawaii in 1903. More than 7,000, mostly single men, were brought in as plantation contract workers.

The event is presented by the Friends of Waipahu Cultural Garden Park and the Korean Heritage Group. For more information, call the park at 677-0110. Hawaii's Plantation Village is at 94-695 Waipahu St.
---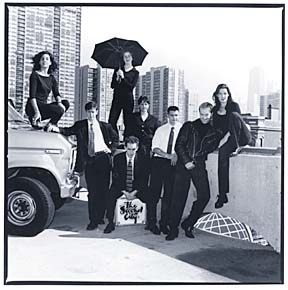 Second City blows into town

The Second City, the theater company that gave America such stars as Alan Alda, Ed Asner, Robert Klein, Joan Rivers, Dan Aykroyd, John Belushi, Bill Murray, Gilda Radner, George Wendt, John Candy, Chris Farley, Shelley Long, and many others, is coming to Hawaii.

The Chicago-based troupe will bring its 40th anniversary tour of classic scenes, songs and irreverent improvisational comedy to the Hawaii Theatre Center's "On the Town" series, with performances at 8 p.m. June 18 and 19.

Tickets, priced at $30 and $40, are on sale at the Hawaii Theatre box office, 1130 Bethel St., and at military outlets. Call 528-0506 for more information.

---

Preview

Coming to the big screen

NOTTING HILL (PG-13):

Can the most famous film star in the world fall for the man on the street? The answer is supposed to be yes. Julia Roberts is the star; Hugh Grant is the common guy in this romantic comedy.

THE 13TH FLOOR (R):

What if the real world existed only in our imagination and the line between fantasy and reality became indistinguishable? What if a computer simulated environment became so overpowering we could lose the reality of our own existence. This unbelievable possibility is examined in the film starring Craig Bierko, and Armin Mueller-Stahl.

Saturday Sneak Preview

INSTINCT (R):

Anthony Hopkins and Cuba Gooding. Gooding plays a psychiatrist assigned to evaluate a famous primatologist (Hopkins) accused of "going native" living among the gorillas he studies and ultimately murdering two park rangers.

---

Scoops

Scholarships and more

MISS HAWAII NATIONAL PRE-TEEN/PETITE:

Contestants sought for scholarship pageant, held July 15-17 at the Ala Wai Convention Hall.

Pre-teen entrants must be females born between Jan. 2, 1986 and Dec. 31, 1990. Petite entrants must be females born between Jan. 1, 1991 and Dec. 31, 1994.

Check the website: www.national preteen.com, or call Terry, 681-6202 or Pat, 533-3364.

MISS HAWAII INTERNATIONAL BEAUTY PAGEANT:

Seeking contestants for Year 2000 competition. Candidates must be between the ages of 17-23, single and U.S. citizens.

No prior pageant experience required, all contestants receive two months free training to prepare for competition.

For applications, call Ron Nishiki, 521-9933.

22ND ANNUAL MISS CHINATOWN HAWAII SCHOLARSHIP PAGEANT:

Contestants sought for Sept. 18, Hawaii Theatre event.

Contestants must be females of Chinese ancestry between the ages of 18 and 26, with a Chinese surname (father must be Chinese), single with no prior marriage, have no children and be a United States citizen or permanent resident of Hawaii.

Call Lori Young, 383-5674.






Click for online
calendars and events.





---





Send WatDat? questions, stories
or any other story ideas or comments to:
Features, Honolulu Star-Bulletin, P.O. Box 3080,
Honolulu, HI 96802 or send a fax to 523-8509
or E-mail to features@starbulletin.com.
Please include your phone number.
E-mail to Features Editor
---
---
© 1999 Honolulu Star-Bulletin
https://archives.starbulletin.com