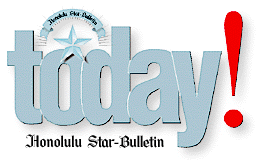 ---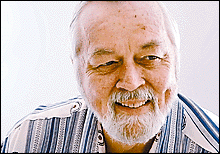 Hawaii

By Dave Donnelly
Friday, April 2, 1999
---
Parc perfect for proposal

WHEN Iolani music department director Curtis Abe decided to propose to girlfriend Susan Inouye, he naturally wanted it to be a memorable occasion. He arranged a dinner at the Parc Cafe through his secretary, Edean DeMello, who had a great deal of influence at the restaurant because her husband, Mark DeMello, is the hotel's manager. Abe asked for a menu in advance so he could compose a special offering that only Susan would see. He must have orchestrated it well, because when she opened it up and perused a section called "Sweet Temptations," she read, "Will you marry me?" She looked up, realized it was a question directed to her, and said "Yes" right on cue. With that, Parc Cafe manager Wanny Kaholi presented her with a dozen roses and DeMello himself brought in a tray containing a martini glass with a diamond ring in it. Then, out of the wings, came an ensemble of friends and family who vocalized their approval, which was music to Susan's ears ...

YESTERDAY may have been April Fool's Day for you, but for others in the community it was the first day of Passover. And so it was that at the "Keep It Hawaii" awards luncheon, which the Schiller Group put on for the Hawaii Visitor & Convention Center, there was matzo at group president Marty Schiller's table. Turnout at the awards lunch broke all previous records, but not just because of the matzo served. The number of entries this year set a record. Hilo's Hawaiian EDVenture program won best of show, and Continental Airlines received a special award ...

Weather's looking good

IT'S an oddity of sorts, but television weather reporters tend to be extremely good looking young women. Former Miss Hawaii USA Heather Hays began as a weather girl in Yakima, Wash., before becoming news anchor in Green Bay, Wis. Maria Quiban's smile melted hearts at KHNL before she left for the mainland. Locally there's Shari Shima, Erin Brown and Kim Gennaula. (Forget about Al Roker!) And now KGMB has added another former Miss Hawaii USA, Ku'ualoha Taylor, to handle weekend weather beginning tomorrow. Taylor combines beauty with brains -- she has a B.A. in communications from Hawaii Pacific University and was a motivational speaker for HPD ...

THAT new ABC-TV sitcom, "It's Like, You Know ..." is as offbeat as its name and Hawaii got prominent mention this week. One character was named Hilo Beckworthy because his mother became pregnant with him in Hilo. "Not just Hilo," a character named Shrug explains, "but downtown Hilo." ... So you open a new restaurant called Davey Jones Ribs. If you're restaurateur Fred Livingston you want to appropriate music, so you hire a singer named Mordecai, whose specialty is sea chanteys. Some are so infectious that patrons find themselves joining in song ...

Queen of Waikiki

SHE hasn't been in the news for years, but I was still startled to see the obituary notice for Rainee Barkhorn, who died last week in Queen's Hospital. When she lived in her sumptuous penthouse at the Colony Surf (which she owned with husband John Barkhorn) and reigned over Michel's with restaurateur Michel Martin she was like a queen. After her divorce a helicopter had to be brought in to lower her massive furniture and belongings from the penthouse to the ground ...

---




Dave Donnelly has been writing on happenings
in Hawaii for the Star-Bulletin since 1968.
His columns run Monday through Friday.

Contact Dave by e-mail: donnelly@kestrok.com.
E-mail to Features Editor
---
---
© 1999 Honolulu Star-Bulletin
https://archives.starbulletin.com