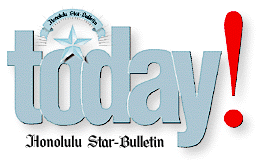 ---
Hawaii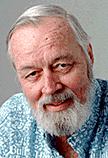 By Dave Donnelly
Monday, March 8, 1999
---
Local gal finds
life is a cabaret

IOLANI grad Liane N.K. Mark just completed a short run as the star of "BREAKAWAY, Steal," a musical written by Quiara Alegria Hudes specifically for her at the Yale Cabaret. Liane is a senior at Yale and among her other credits she was Hawaii's Junior Miss in 1995. An original cast album is on sale and the musical is entered in the Kennedy Center American College Theater Festival. Mark joins a list of illustrious alums of Yale Cabaret, including Angela Bassett, Christopher Lloyd, Frances McDormand, James Naughton, John Turturro, Malcolm Gets, Tony Shaloub, Meryl Streep and Sigourney Weaver ...

IT was "Hawaiian Night" at the Forum in Los Angeles Friday, sponsored, appropriately enough, by Hawaiian Airlines. And who better to sing the National Anthem but Mr. Hawaii himself, Don Ho, with daughter Hoku. The first 5,000 L.A. Laker fans into the Forum were presented with shell leis, and 34 lucky fans got fresh flower leis and an opportunity to shoot at half-time for two free trips on Hawaiian Airlines, one to Maui and the other to Kona. The airline begins nonstop service between L.A. and Maui Friday and the widebody DC-10 service will continue on to Kona three days a week beginning Saturday ...

Regrouping

PART 2 of the anthology of early recordings by Cecilio & Kapono is just out. "The Journey Continues" contains 14 songs, 10 of them C&K originals and two never before released, "You are the Woman" and "Easy on My Mind." The CD is on Hana Ola Records ... And with the funeral of Kalapana lead singer Mackey Feary still on the minds of fans, KGMB-TV is re-releasing two specials. "Kalapana: Black Sand," from 1983, will be broadcast Thursday at 8 p.m. and the 1987 "Island Music, Island Hearts" show featuring the group will follow at 9 p.m. ...

JUST by happenstance I stumbled across "America's Dumbest Criminals" on TV the other night, and aside from the usual stories of dopey jerks who left behind their names and addresses at crime scenes, was one very funny story told by a cop from a Southern state. He said he'd stopped a car because he thought the driver might be drunk, but when he approached the car found a guy about 95 years old behind the wheel. He asked for his license and the guy berated him, saying he'd driven for over 70 years and didn't need a license. The cop tried to be helpful. "You got an I.D.?" he asked. The geezer looked at him suspiciously and said, " 'Bout what?" ...

AD2 club members were holding a fund-raiser for the Surfrider Foundation at the Ocean Club last week, and found themselves in the midst of the gang from MTV's "Real World," the unreal show featuring a group of young people who somehow can afford to rent a mansion on the beach at Kahala. The MTV gang presented Ad2 with a surfboard donated by Local Motion as a raffle prize and thanks to a modeling show headed up by Sri Rusden, the foundation should be riding in high style for the coming year ...

Royal fan

ROYAL Hawaiian entertainers Keith and Carmen Haugen never introduce celebrities in their audience, feeling all visitors are Royal to them, but one in particular they're going to miss. The Emir of Bahrain, who died last week, stopped by their show every night when he stayed at the hotel a few years ago along with his entourage, including U.S. Secret Service agents. After they'd been introduced to the Emir, the Haugens gifted him with a complete set of their recordings ...

---




Dave Donnelly has been writing on happenings
in Hawaii for the Star-Bulletin since 1968.
His columns run Monday through Friday.

Contact Dave by e-mail: donnelly@kestrok.com.
E-mail to Features Editor
---
---
© 1999 Honolulu Star-Bulletin
https://archives.starbulletin.com