---
Island Images



Thursday, February 11, 1999

Eyes to the Sky
Photography by Ken Ige, Star-Bulletin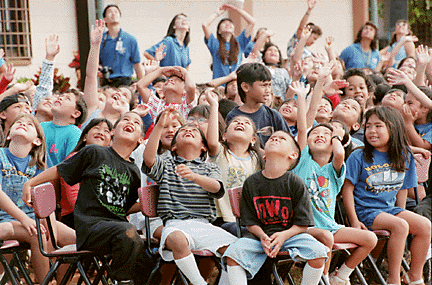 The students of Holomua Elementary School were treated to
an exciting display during Drug Free Day yesterday. Students
and staff were gathered outside when the Honolulu Police
Department's SWAT team and the U.S. Drug Enforcement
Agency put on a dazzling show overhead. The kids were
awed when officers rappeled from helicopters before their
very eyes. There also were demonstrations by the canine
team and tours of the helicopters. Nothing, though,
could beat that sky show.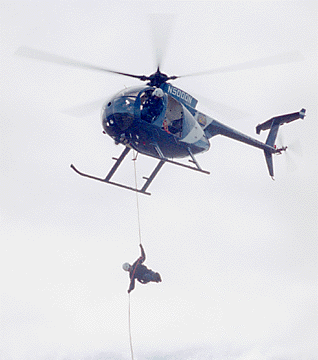 E-mail to City Desk
---
---
© 1999 Honolulu Star-Bulletin
https://archives.starbulletin.com