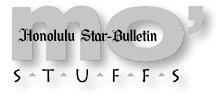 ---
Wednesday, February 10, 1999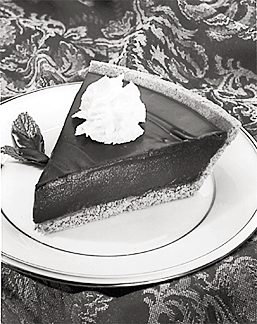 Nestle Toll House
Top off a Valentine's meal with chocolate pie.
---
Yes, chocolate is
for lovers
Here's something luscious, romantic and easy for Valentine's Day.

This rich chocolate pie comes together quickly using chocolate chips to create a homemade gift for the chocoholic in your life.

For 200 more seasonal ideas, check out the Nestle website, www.tollhouse.com.

Chocolate Satin Pie
Nestle Toll House
1 8-inch graham cracker crust
1 12-ounce can evaporated milk
2 egg yolks
1 12-ounce package semi-sweet chocolate chips
Whipped cream, for garnish
Chopped nuts, optional, for garnish
Whisk together milk and yolks. Heat over medium low heat, stirring constantly, until hot and slightly thickened. Do not boil. Remove from heat and stir in chocolate until melted and smooth.

Pour mixture into crust and chill 3 hours or until firm. Top with whipped cream and nuts.

Nutritional information unavailable.

Necco goes with song
in their hearts
Boomer love songs have been memorialized on this year's Conversation Hearts. These are the candy valentines that have been a tradition of the season since 1902.

The original "Be Mine" and "Be True" are joined this Valentine's by "Love Me Tender," "My Way," "I Got U Babe," "Let it Be" and "Walk on By." Also added are phrases of the '90s: "You Rock," "Let's Do Lunch," "I Wonder," "1-800 Cupid" and "As If."

Each year, Walter Marshall, president of the New England Confectionery Co., which makes Conversation Hearts, selects a few new sayings for the candies. In past years he's added "E-mail Me" and "You Go Girl." Phrases must be inoffensive, and they must be short. Very short.

NECCO's three factories work all year to produce the 8 billion hearts that sell out in about six weeks.






Click for online
calendars and events.
---
Send WatDat? questions, stories
or any other story ideas or comments to:
Features, Honolulu Star-Bulletin, P.O. Box 3080,
Honolulu, HI 96802 or send a fax to 523-8509
or E-mail to features@starbulletin.com.
Please include your phone number.
E-mail to Features Editor
---
---
© 1999 Honolulu Star-Bulletin
https://archives.starbulletin.com