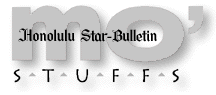 ---
Thursday, January 28, 1999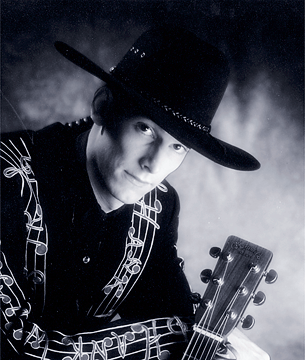 Curb Records
Hank Williams III rocks his country songs.
---
Hank the third
Like his grandfather and father before him, Hank Williams III plays country music. And like his legendary forbears Hank Williams and Hank Williams Jr., Hank III has forged his own style of playing -- in his case a blend of hard rock and country.

Hawaii fans can experience Hank III's music in person at 8 p.m. March 13 at World Cafe.

Admission is $15 if paid in advance, $20 at the door. Tickets are available at World Cafe, Blaisdell Center box office, Tower Video on Kapiolani Boulevard, Tower Records in Kahala and Pearl Kai, Hungry Ear Records and at the ITT desks at Hickam and Pearl Harbor bases.

Call 593-0317 for more information.
---
State funds folk art
Practitioners of ethnic and cultural arts in Hawaii have until March 29 to apply for a state sponsored Folk Arts Apprenticeship grant.

The $2,000 to $4,000 awards are designed to allow master artists to take on an apprentice by covering the costs of instruction, supplies and travel. In some cases, the State Foundation on Culture and the Arts also will assist with air travel expenses if master and apprentice live on different islands.

Potential apprentices must have some experience as the awards are designed to support advanced study. Master traditional artists and apprentices must apply as a team. And applicants must be Hawaii residents.

For applications and more information, call Michael Schuster, folk arts coordinator with the State Foundation on Culture and the Arts, at 586-0306.






Click for online
calendars and events.
---
Send WatDat? questions, stories
or any other story ideas or comments to:
Features, Honolulu Star-Bulletin, P.O. Box 3080,
Honolulu, HI 96802 or send a fax to 523-8509
or E-mail to features@starbulletin.com.
Please include your phone number.
E-mail to Features Editor
---
---
© 1999 Honolulu Star-Bulletin
https://archives.starbulletin.com