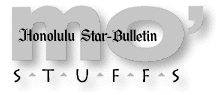 ---
Monday, January 25, 1999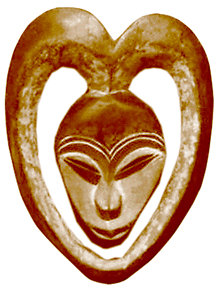 ---
African adventure for kids
Go on a safari with the Honolulu Academy of Arts during the next keiki-parent activity tour Feb. 27.

Designed for children ages 6 to 12 accompanied by an adult, the program features games, storytelling, an art treasure safari, music and dance performances, and a make-and-take art activity.

The theme for the event is "African Cultural Safari" and children will have the opportunity to be photographed in articles of African clothing.

The program is free and reservations are not required.

For more information about educational programs, call 532-8726.

Friday Night music
series returns
"Hawaiian Friday Nights," the popular series of concerts inaugurated last year at Hawaii Theatre, continues with a new series of performances by top local artists. The schedule is:
Feb. 26 -- O'Brian Eselu, winner of the 1997 Hoku Award for Upcoming Artist

March 5 -- The Makaha Sons

April 16 -- Tony Conjugacion

May 14 -- Ho'okena
Concerts start at 8 p.m. Subscribers pay $75 for the series, with season tickets available 9 a.m. to 5 p.m. Tuesdays through Saturdays at the theater at 1130 Bethel St. or charge by phone at 528-0506.

Individual tickets are $25 each, with Eselu tickets available now. Tickets to the remaining three concerts go on sale Feb. 27.






Click for online
calendars and events.
---
Send WatDat? questions, stories
or any other story ideas or comments to:
Features, Honolulu Star-Bulletin, P.O. Box 3080,
Honolulu, HI 96802 or send a fax to 523-8509
or E-mail to features@starbulletin.com.
Please include your phone number.
E-mail to Features Editor
---
---
© 1999 Honolulu Star-Bulletin
https://archives.starbulletin.com