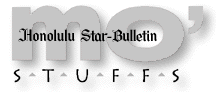 ---
Friday, January 22, 1999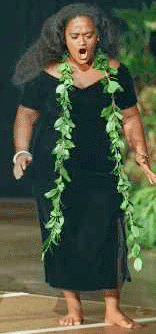 Star-Bulletin
Kekuhi Kanahele will perform tomorrow.
---
Concert supports
tradition
Some of the best known Hawaiian musicians, dancers and chanters will perform in a concert at 5:30 p.m. tomorrow at Andrews Amphitheater at the University of Hawaii Manoa.

The concert will benefit Ilio'ulaokalani, a coalition of native Hawaiian cultural practitioners who have become involved politically to defend native Hawaiian rights and traditions.

Among the performers will be Kekuhi Kanahele, the Brothers Cazimero, Ho'okena, Na Leo Pilimehana and Waiehu Sons, and the halau of Sonny Ching, Nalani Kanaka'ole, Victoria Holt-Takamine, Leina'ala Heine and Mapuana de Silva.

Tickets are $15, free for children 11 and under. They are available at Native Books and Beautiful Things stores, UH Campus Center and at the gate.

No coolers, no alcohol and no chairs will be allowed. The rain date is Sunday.

Information: 973-0979.






Click for online
calendars and events.
---
Send WatDat? questions, stories
or any other story ideas or comments to:
Features, Honolulu Star-Bulletin, P.O. Box 3080,
Honolulu, HI 96802 or send a fax to 523-8509
or E-mail to features@starbulletin.com.
Please include your phone number.
E-mail to Features Editor
---
---
© 1999 Honolulu Star-Bulletin
https://archives.starbulletin.com