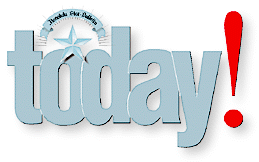 ---
Monday, January 18, 1999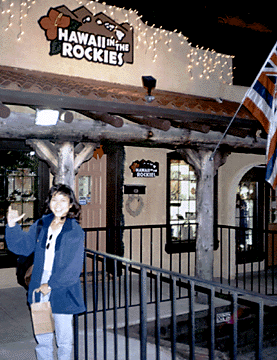 Marie Tamayose couldn't resist making shaka
as she posed in front of Hawaii in the Rockies, a
store featuring Hawaiian goods in Colorado. She
said the store owners were from Hawaii.
---
Hawaiian life:
It's out there

By Burl Burlingame
Star-Bulletin

"Local" means something different in Hawaii than it does, say, in a union. Sometimes you'll be traveling to the far ends of the earth, and something -- a sign, a tree, a menu item -- will remind you of back home.

Hawaiians and everyone who grew up in Hawaii get around. Remember, the same day Capt. Cook "discovered" Hawaii, Hawaii discovered the rest of the world. Hawaiians were emigrating to Europe before Europeans considered settling in Hawaii.

So, we've asked readers to send us snapshots of sights that remind them of Hawaii. Anything is permissible -- as long as it's not in Hawaii! Keep those cards and snapshots coming, folks, to "The Search For Signs Of Hawaiian Life In The Universe," Honolulu Star-Bulletin, P.O. Box 3080, Honolulu, Hi, or e-mail at features@starbulletin.com.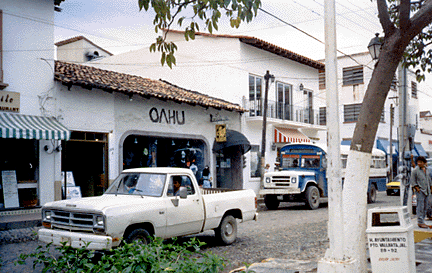 Jackie L. Leong was tooling along a street in
Puerto Vallarta, Mexico, taking a break from a
cruise ship, when she spotted the Oahu Surf Shop.
---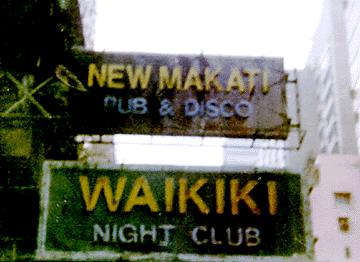 Post-China-takeover, a fellow named Higa was
out nightclubbing in Hong Kong and spotted
the Waikiki Night Club.
---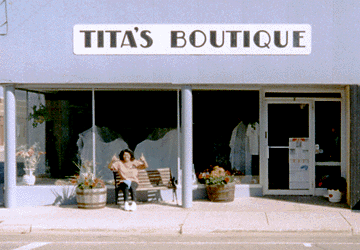 Tracy, a small town in southwest Minnesota,
sports a Tita's Boutique, reports Cynthia Kaneshiro.
---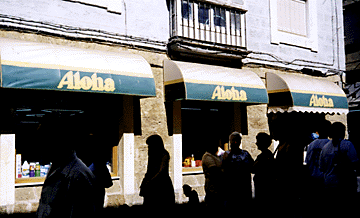 Sue Kawai and husband took a Mediterranean cruise
and spotted the Aloha store in Cadiz, Spain. Judging
by the products in the window, it sells laundry
soap and perfume.
---





Click for online
calendars and events.
E-mail to Features Editor
---
---
© 1999 Honolulu Star-Bulletin
https://archives.starbulletin.com