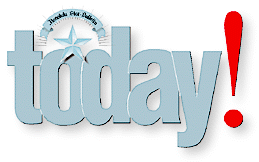 ---
Hawaii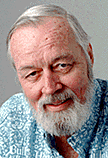 By Dave Donnelly
Monday, January 18, 1999
---
Using one's head to win

SPORTS writers, being the pun-loving folks that they are, have been waiting for weeks to work on today's headlines about the Super Bowl match-up. With the Atlanta Falcons and the Denver Broncos winning the right to meet for the Super Bowl, I can foresee literate headlines like "The Falcons and the Snowmen." Had New York beaten Denver, we'd have celebrated Atlanta coach Dan Reeves victory with a rocking "Danny and the Jets." And since Reeves will be meeting the Broncos, the same team he took to the Super Bowl many years ago as head coach, we may see "Carry On, Reeves." Oh, the possibilities are endless ...

THE Sony Open in Hawaii proved the new Waialae layout was, indeed, tougher than ever -- no 28 under pars this year. No one accused pro Duffy Waldorf of cheating, but he did have some incredible luck along the way. While playing No. 5, Waldorf hooked his tee shot left toward the brushy lateral hazard. The ball bounced off a small knoll, struck the head of a pretty blonde woman in the gallery and caromed back toward the fairway, leaving Waldorf a clear shot to the green. As volunteer marshall Ray Pendleton discovered when he approached the woman to see if she needed first aid, the head that redirected the ball toward the hole belonged to Mrs. Waldorf! You'd think that with a sacrifice like that, she might expect a fancy dinner, especially in light of the money Waldorf pocketed ...

New Nuuanu

THE closing off of two blocks of Nuuanu Avenue Friday night was a rousing success. Lots of art galleries in the SoHo/No/Ho area got walk-in traffic discovering them for the first time. The Piranha Brothers were wailing on a stage outside Havana Cabana at Nuuanu and Pauahi, and there was much dancing in the street. Many participants were hopeful looking French sailors off the "Jeanne D'Arc," all in uniform and in a uniformly happy mood. I can just picture them returning to France and telling stories of Honolulu "where they dance in the streets every night." Carolyn O'Neil of CNN and some of her network crew were on hand, but just watching and not filming. (They're off to Maui on a story this week.) Ray Sweeney of Sweeney Communications sauntered by, looked at the sailors in shorts and funny hats and asked, "Are they Italian?" Yeah, from the famous Italian ship, the "Johnny Dark." ...

FROM one Five-Diamond resort to another. Dean Hyry, resort manager at the Kahala Mandarin, is heading to the Big Isle to take a similar position with the Four Season Resort Hualalai. Hyry has been with the Kahala property since it reopened three years ago under the Mandarin Oriental banner, and was food and beverage manager with the Mandarin in San Francisco before that ... Also Big Isle bound is David "Kimo" Frankel. He's left his post as Sierra Club director to move to Volcano with his wife, a biologist studying the flora of the Hawaii National Park area, and 5-month-old baby, Jack Justice ...

Ford in your future?

PHOTOG Russell Tanoue, who has the horrible job of photographing beautiful women in bathing suits or other skimpy attire, has a 1999 Pro-Import calendar out, but while its sold throughout California, it can only be bought in Hawaii through Tanoue's web site on the Internet. So if you'd like some stunning photos of Patricia Ford, Lee Ann Tweeden, Angel Teves and Carla Holmes on your wall, visit www.russelltanoue.com and order them. Now that Kelly Hu is a hit on TV, 8-by-10 photos Tanoue has taken of her are selling like crazy through his web site ...

---




Dave Donnelly has been writing on happenings
in Hawaii for the Star-Bulletin since 1968.
His columns run Monday through Friday.

Contact Dave by e-mail: donnelly@kestrok.com.
E-mail to Features Editor
---
---
© 1999 Honolulu Star-Bulletin
https://archives.starbulletin.com