---
Thursday, January 14, 1999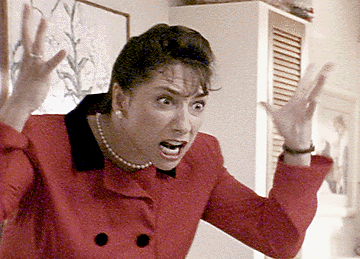 Prevent Child Abuse Hawaii
In a scene from a television commercial airing
soon, an enraged mother rants at her child.
---
Campaign to tell public
how to fight child abuse

By Lori Tighe
Star-Bulletin

A woman saw a man pour water on his toddler daughter in an Ala Moana Beach restroom while screaming at her to stop crying.

The woman left shaking with anger, frustrated at not knowing what to do.

A TV and radio campaign unveiled today will provide answers on what parents, neighbors, relatives and the public can do.

"When you see a child mistreated in a public place like a grocery store, you need to do something about it. Our message is: This is our business," said Charles Braden, executive director of PREVENT Child Abuse Hawaii.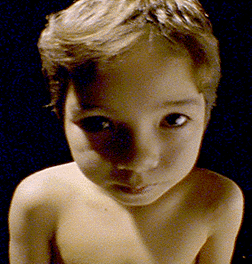 Prevent Child Abuse Hawaii
The child looks back helplessly.
---
Seven children in Hawaii died from abuse in 1997, according to the most recent statistics available. The state confirmed 2,531 cases of child abuse -- and the greatest percentage of those happened to Hawaiian or part-Hawaiian families (988 cases). Drug or alcohol addiction is a leading factor in more than 75 percent of all Hawaii's child abuse cases.

"People are aware of the problem, but they don't know what to do about it. Our message is you can do something about child abuse," Braden said.

The commercials will focus on stressed parents, crying babies and public displays of abuse.

Parents feeling frustrated, angry or overwhelmed with their children should call someone: the Parent Line at 526-1222, a friend, neighbor or family member.

Crying babies should never be shaken, according to PREVENT Child Abuse. Change their diapers, feed them, put them down and leave the room. Or take them on a drive, or a walk in a stroller.

"Baby's cries can be very aggravating," Braden said. "Take a break from the baby."

PREVENT Child Abuse Hawaii is running the $240,000 campaign in May. Sponsors include the Hawaii Children's Trust Fund, the Cooke Foundation, the Ronald McDonald House Charities of Hawaii and the Hawaii Association of Broadcasters.

Blockbuster Videos across Hawaii will distribute an eight-page pamphlet supplying people with more answers on what they can do to prevent and report child abuse.

In Hawaii, child abuse incidents have remained relatively stable, with confirmed cases making up half of the reported cases.

"Doctors see more of the same abused kids coming back. Drugs are a major impact on child abuse," Braden said.
E-mail to City Desk
---
---
© 1999 Honolulu Star-Bulletin
https://archives.starbulletin.com