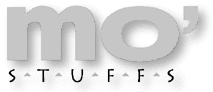 ---
Friday, January 1, 1999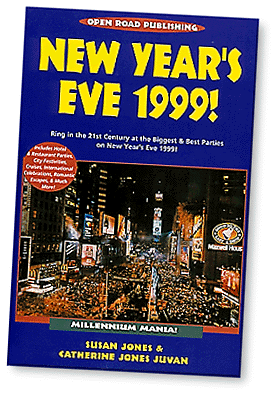 Lynda Hess' "Bloodlines" -- featuring Princess
Diana, often dubbed "the Queen of Hearts" -- is one
of the works on view at the "Fashion Victim II"
show at Sisu Gallery.
---
"New Year's Eve 1999" contains 312 pages of ideas
on where to spend the eve of year 2000 in style.
It's time to plan
next Dec. 31
Many of us can barely make plans for the week ahead, much less a year. But this is the time to book those plans for New Year 1999, when we get to mark that century milestone and witness the turning of the nines into zeros.

The first step in planning your next new year celebration is to imagine where you want to be and plan accordingly. This we can't help you with.

For those who merely want to be part of a crowd, however, there is help in the form of a book, "New Year's Eve 1999" (Open Road Publishing, $16.95). Authors Susan Jones and Catherine Jones Juvan have done some of the legwork in finding out what some institutions have in store Dec. 31, 1999.

A few examples:

"Times Square 2000, the Global Celebration at the Crossroads of the World" will start at 7 a.m. EST, with the broadcast of people and parties around the world for 24 hours. Giant outdoor television screens will be mounted as the celebration begins with views of Fiji, in the first time zone to greet the year 2000. At midnight, the legendary ball drop will take place atop One Times Square with a blizzard of confetti and a light and laser show. Typically, 500,000 people descend on Times Square. More are expected on the eve of 2000.

In contrast to forward-looking events, Bunratty Castle in County Clare, Ireland, will celebrate a Medieval Knights Banquet with jugglers, jesters, troubadours and knights, of course. Sample goblets of mead -- a fermented drink of honey, malt and yeast -- and a multicourse dinner served at trestle tables. For information, call toll-free 1-(800)-243-8687.

With hot air balloons in the news recently, look to California Dreamin of Carlsbad, Calif., one of many tour companies offering hot-air balloon excursions at sunset on New Year's Eve 1999 and at the dawn of the new millennium. Balloon baskets can accommodate four to 12 people. Excursions last three hours (one hour in the air). Prices are $125 to $135 for adults, $95 for children ages 5 to 12. Call toll-free 1-(800)-373-3359.

Read All About It
AUTHOR SIGNINGS

Todd Shimoda: Author of "365 Views of Mt. Fuji: Algorithms of the Floating World," noon Jan. 14, Bestsellers; and 2 p.m. Jan. 16, Barnes & Noble.
---
SPECIALS

Writers needed: For anthology of single women's personal experiences depicting how strong they are or have become. Women can be divorced, widowed or never married. For information, send a self-addressed, stamped envelope to: Dianne Lorang, The Write Help, 7485 S. Washington Circle, Littleton, Colo. 80122; e-mail her at mdmbe@world net.att.net; or connect to http://home.att. net/~md mbe.

"Makana Akamai": Friends of the Library is asking for book donations to help the library's book budget. A brochure of wanted books is available at 536-4174. The books listed in the brochure are selected by the library staff to expand the library's collection and provide requested materials. Books may be donated to a favorite library.
---
MISCELLANEOUS

African Black American Education Center Hawaii: Literary book group discusses African American literature, two Mondays each month at First Hawaiian Tower, 1132 Bishop St., Suite 1404. Reservations required. Call Deloris at 528-5037 for time, date, book title and reservation.

Crafts and stories: 10 a.m. and 4:30 p.m. Tuesdays and Thursdays, Barnes and Noble. Call 737-3323.

Get in touch with your creative side: Two group studies focus on books by Julia Cameron. From 6:30-8:30 p.m. every Wednesday, the group will discuss Cameron's book titled "Artist Way"; and from 6:30-8:30 p.m. every Thursday, another group will discuss Cameron's book "The Vein of Gold." Call Sue at 678-0561 for locations.

Honolulu Chapter of the National Writers Association: Meets 7 p.m., second Tuesdays of every month, Manoa Gardens, 2790 Kahaloa Drive. Manuscript critique too. Call 845-9585.

Literature Readers Group: 7 p.m. second Tuesday of the month, Borders, Ward. Call 591-8995.

Online fun: Barnes and Noble author chat group at http://www.barnesandnoble.com and barnesandnoble@aol.com (keyword: bn). Call Elke Villa at 1-212-414-6157 or e-mail her at evilla@bn.com.

Open mic: Poets and writers welcomed to share their works, 7 p.m. third Friday of each month, Barnes & Noble. Call 737-3323.

Romance Readers Anonymous: 6:30 p.m. second Thursday of every month, Borders, Waikele. Call 676-6699.

Professional Writers Group of Hawaii: Meets 4-6 p.m. the second and fourth Saturdays of each month. Call Susan at 941-1768.

Science and Fantasy Fiction Reading Group: 7 p.m. last Wednesday of the month, Borders, Ward. Call 591-8995.


Click for online
calendars and events.
---
Send WatDat? questions, stories
or any other story ideas or comments to:
Features, Honolulu Star-Bulletin, P.O. Box 3080,
Honolulu, HI 96802 or send a fax to 523-8509
or E-mail to features@starbulletin.com.
Please include your phone number.
E-mail to Features Editor
---
---
© 1999 Honolulu Star-Bulletin
https://archives.starbulletin.com