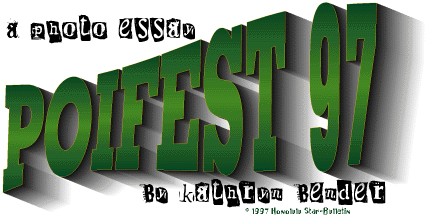 The sun was hot and so was the music at Poifest '97.
More than 7,000 fans turned out for the six-band show
Sept. 14 on the grounds of the Turtle Bay Hilton
on Oahu's North Shore. Read John Berger's review here.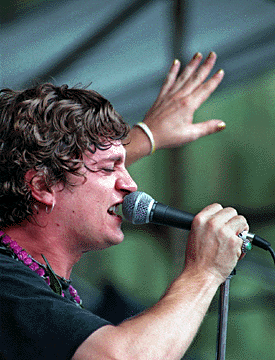 Matchbox 20, with lead singer Rob Thomas, took the stage
early, when the sun was at its hottest.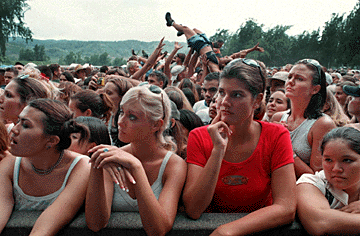 Fans at the edge of the stage look cool and collected, while someon
feeling more rowdy catches some air in the background.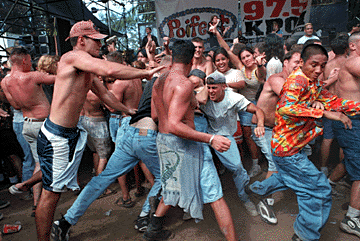 The action in the mosh pit is frenzied but friendly,
with one fan sending a shaka your way.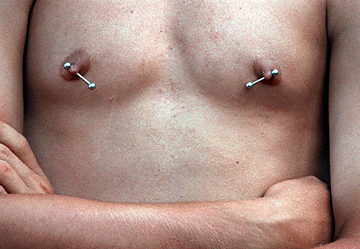 The noise was piercing? Matthew Killebrew, 19, of Waco, Texas,
enjoys Poifest while on pass from his Army duties.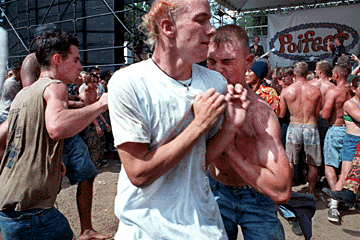 More slammin' and jammin' in the pit.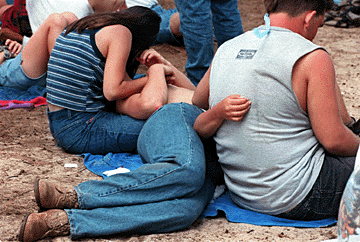 Couples find some time alone in the midst of 7,000 people.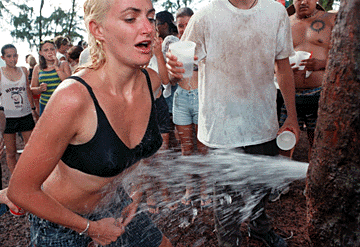 Being cool means staying cool.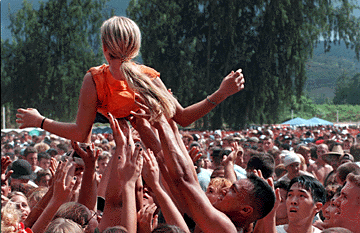 A fan gets a hand from the crowd, showing there's
more than one way to ride a wave.


All images © copyright 1997 Honolulu Star-Bulletin.
Photos by Kathryn Bender kbender@lava.net
No reproduction in any medium without express written permission.
---
© 1997 Honolulu Star-Bulletin
http://archives.starbulletin.com