Voting is 'secure,' officials say
A lawsuit's claim that systems are vulnerable will not be resolved before the primary
Hawaii election officials are trying to ease concerns about the integrity of the state's new voting machines, which will be used for the first time in Saturday's primary election.
"The election is going to be secure and provide honest and accurate results," said Hawaii election chief Kevin Cronin.
A lawsuit alleges both paper scan and video screen voting machines made by Hart InterCivic could be abused to manipulate vote counts, and some election observers have suggested that vote totals should be reviewed on the neighbor islands before they are tabulated at the voting center in the state Capitol on Oahu.
Neither of these issues will be resolved before the primary election, where each precinct will have one of each type of machine.
Maui Circuit Judge Joseph Cardoza denied a request last month from five Maui residents who wanted him to prevent the Hart voting machines from sending votes over phone lines, but a full trial on the lawsuit will be scheduled in a couple of months, said attorney Lance Collins.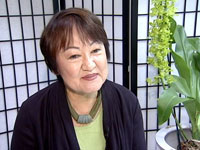 Ann Kobayashi surprised many when she jumped in just before the deadline to run for mayor.
The lawsuit claims vote totals could be flipped from one candidate to another during transmission between the islands and that the Hawaii Elections Office never created rules and procedures to accompany its new voting machines.
"The ultimate harm is that there could be people who end up in office that do not represent the will of the majority, and no one would know," Collins said. "That violates everyone's right to vote."
Democratic Party election observer Bart Dame calls the idea that votes could be tampered with during transmission "somewhat far-fetched," but he asked the state Elections Commission last week to consider printing out county-level election results before they are sent to Oahu for tallying.
"Why not reassure the voters that their votes are being counted correctly?" Dame asked. "It's important to reassure the voters when there's some skepticism."
Commissioners said they will not compile votes in the individual counties for the primary, but they would consider it for the November general election.
Travis Harrell, an election solutions manager for Hart, said there will be a chain of custody to ensure that votes are secured from the time voters walk into their polling places until votes are added up and published.
After the election, the original paper ballots will be audited to verify that the correct number of ballots were received on Oahu and their votes were recorded accurately, Harrell said.
"They won't be sitting down there marking on a chalkboard, counting those holes in the ballots. They won't be doing all that on election night and then comparing it to the results," he said. "They do that in the audit process."
Hawaii's eight-year, $43 million contract with Hart must be rebid after this year's elections because it was "clearly unreasonable" compared with the $18 million bid from rival company Election Systems & Software, according to the state administrative hearings officer's ruling. Hart has filed an appeal in Circuit Court.
The new Hart voting machines are similar to those used in prior elections, and Hawaii will follow the same procedures it has used in previous years, Cronin said.
"We're doing now as we've done in the past," he said.
Cronin has said the Hart voting system is an upgrade because it uses digital imaging, encryption technologies and bar-coded ballots to ensure no ballot is counted twice.