---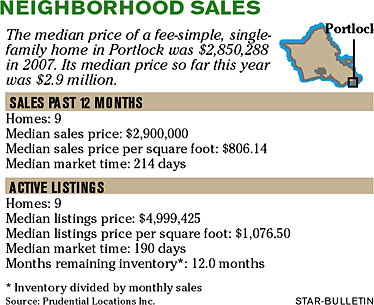 NATION
Super Bowl ads still super popular
Marketers may be tightening their belts amid the economic downturn, but you'd never know it from the sale of Super Bowl ads.
The National Football League season is only a week old, but General Electric's NBC Universal says it has already sold about 85 percent of the available spots, up from the 60 percent that is standard this time of year. The robust sales pace comes despite an estimated 10 percent price increase from the last Super Bowl, and NBC says there are only about 10 spots left.
Returning advertisers include Anheuser-Busch, PepsiCo and CareerBuilder.com. But one long-time advertiser will sit this one out. General Motors won't be showing ads this year, according to a person familiar with the matter. The car maker has been in cost-savings mode because of a nose dive in car sales, but the main reason, this person says, is that it doesn't have a car launch scheduled for that time of year.
Some other major marketers, including FedEx, are on the fence.
So far, a dozen 30-second spots have sold at the $3 million mark, says Seth Winter, senior vice president of sales and marketing for NBC Sports & Olympics. In 2008, News Corp.'s Fox received about $2.7 million for 30 seconds, though one or two of the final slots went for about $3 million, according to media buyers.
How to navigate anti-bias laws
While there's no federal law that explicitly covers gender identity or sexual orientation, the Civil Rights Act does prohibit discrimination by sex. And one court ruling in 1989 set a precedent that employees could not be discriminated against based on sex stereotyping, or not acting in accordance with expectations of how society perceived a man or woman should behave.
Hiring managers should be careful to note that there are many areas of behavior and identity, while not exactly covered by name in legislation, that may result in lawsuits.
Debra Raskin, a plaintiff's employment lawyer at Vladeck, Waldman, Elias & Engelhard has advice on navigating discrimination laws in the workplace:
» Know the specific laws in your city and state. Many states have their own, specific anti-discrimination laws in place that go beyond federal protections on age, gender, disability, race, religion and national origin.
» Keep a good employment lawyer on hand, if possible. New law is always in the making - Raskin cited cases on discrimination based on appearance, such as wearing hijab, the Muslim scarf for women, or whether making employment decisions based on accent constitutes national-origin discrimination.
» Focus on specific job qualifications and try to exclude everything else about the candidate.
"The basic principle is, deal with the qualifications for the job. If the job requires you to use Excel on a computer, let's focus on that. It's hard to think of jobs that matter whether you wear a dress or not."
Most workers want sick leave
Most large companies offer paid sick days to their employees, but 43 percent of the private work force didn't have them in 2007, according to the U.S. Bureau of Labor Statistics.
However, in a recent survey of 1,493 randomly selected adults conducted by the National Opinion Research Center at the University of Chicago, 82 percent of respondents considered paid sick leave for themselves a "very important" employee benefit. It ranked fourth after equal pay for equal work, a safe workplace and affordable health insurance, and ahead of retirement benefits, paid vacations and flex time.
And 77 percent of respondents said paid sick days were a "very important" labor standard for workers.
Half of respondents "agreed very strongly" that paid sick days were a "basic worker's right," and 75 percent "strongly favored" a law guaranteeing all workers a minimum number of paid sick days - although that number dropped to 66 percent after respondents heard various arguments for and against such a law.
---