---
RAINBOW WAHINE PASS TOURNAMENT TEST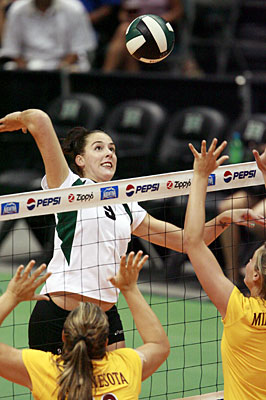 PACWEST PLACE
Seasiders win at Triton Invitational
The BYU-Hawaii women's volleyball team won its first road game of the season, sweeping Cal State-Dominguez Hills 25-20, 25-27, 25-10 on the opening day of the Triton Invitational yesterday in La Jolla, Calif.
Losaline Faka'osi led the Seasiders with a match-high 16 kills and 17 digs. BYU-Hawaii outhit the Toros .298 to .022.
The Seasiders continue the tournament with a doubleheader today. Up first is Cal State-Los Angeles at 10:30 a.m. Hawaii time before facing No. 17 UC-San Diego at 4:30 p.m.