---
HAWAII
Steve & Barry's will remain open
Steve & Barry's at
Waikele Center
will be among the stores to remain open following the company's acquisition out of bankruptcy by BHY S&B Holdings LLC.
The newly formed affiliate of investment firms Bay Harbour Management and York Capital Management is reducing the number of stores to about 170, down from 276.
The Steve & Barry's at Waikele has done well since its grand opening in April, according to store director Keith Yoneda. The 24,000-square-foot store employees about 60. Its $9.98 promotion for all items is ongoing.
South Seas Village to close
The South Seas Village Theater Restaurant at the
Ala Moana Hotel
has filed notice with the state that it will be closing in mid-October, laying off a total of 60 employees, four of which are full time, and the rest of which are part time. The restaurant's lease expires at the end of October, according to a filing with the State Department of Labor and Industrial Relations.
General manager Gordon Yoshida said some negotiations are ongoing with possible buyers, who may acquire the business and keep the restaurant open.
South Seas Village has been in operation at the hotel's Hawaiian Hut at 410 Atkinson Drive under Genesis LLC for 10 years.
Kona Brewing gets top honors
Kona Brewing Co.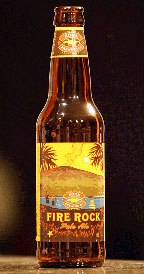 said yesterday it has been named employer of the year by the Rotary Club of Kona.
Kona was recognized for its community fundraising efforts, employee benefits and positive work environment, the company said.
Kona, based on the Big Island since 1994, now produces 62,656 barrels of beer a year.
LodgeNet expands into Hawaii
LodgeNet Healthcare, a division of Sioux Falls, S.D.-based
LodgeNet Interactive Corp.
, yesterday said it has expanded into Hawaii with its interactive patient television system. LodgeNet will install its interactive TV system in two facilities: The Sister Maureen Keleher Center in Nuuanu and Maurice J. Sullivan Family Hospice Center in Ewa Beach, both of which are undergoing remodeling projects.
The TVs will serve as a comprehensive education and entertainment center, providing patients with education, video on demand movies and custom menus.
United offers Vegas package deal
United Vacations is offering a special $75 savings on vacation packages to Las Vegas for three nights or more. During September, travelers can book a vacation for as low as $194. The offer is valid for travel through Dec. 31 online at www.unitedvacations.com, or by calling (888) 328-6877.
Kamakura index declines again
Honolulu-based risk management company
Kamakura Corp.
reported yesterday that its monthly index of troubled public companies indicated another steep decline in global corporate credit quality in August.
The Kamakura index has now shown declines in credit quality in 12 of the last 13 months. Kamakura's index revealed that troubled companies in August made up 14.8 percent of the global public company universe, up from 13.9 percent in July. The 14.8 percent value for the Kamakura index is the highest since June 2003.
The index covers more than 20,000 public companies in 30 countries using Kamakura's advanced credit models.
Maui and Oahu named as deals
Online travel discounter
CheapTickets.com
said in its fall off-season deals report released yesterday that Maui and Oahu are top beach destinations based on the percentage of travel savings for hotel bookings. Maui ranked seventh, with an average daily rate of $177.46, a 22 percent off-season savings, while Oahu ranked 10th at $129.10, a 15 percent savings. Fort Lauderdale, Fla., took the top spot with an average daily rate of $77.91, a 41 percent savings.
HawaiiUSA targeted in scam
HawaiiUSA Federal Credit Union
has been referenced in two scams. The first is a phone scam from a company identifying themselves as HawaiiUSA Federal Credit Union notifying the individual that their
Visa
debit card won them a free trip and gas. The second is a text message scam notifying the recipient that their HawaiiUSA Federal Credit Union account was frozen and to call (720) 864-1213 to update their account.
HawaiiUSA Federal Credit Union is in the process of contacting federal authorities to address these scams.
State offers monthly energy data
The State Department of Business, Economic Development and Tourism said yesterday it has released the first monthly energy trends report at www.hawaii.gov/dbedt.
Highlights include: Hawaii imported 19.4 million barrels of crude oil from foreign countries during the first half of this year, a 15.4 percent drop from a year ago. Also, in June, the state had 409,701 residential electricity customers, a 0.1 percent decrease from a year ago.
Promotions / new hires
» Hunt Development Group has hired
Craig McGinnis
as vice president. He will oversee all development and asset management at the Waterfront at Puuloa (formerly the Iriquois Point Island Club). He was previously vice president of Jones Lang LaSalle and deputy project manager for Kellogg, Brown & Root, a subsidiary of Halliburton. He also served as U.S. Army captain for eight years.
» Moana Surfrider, A Westin Resort has announced the following new hires:
* Lena Mossman as spa director. Her experience includes the Fiori Spa in Texas, Paul Brown's first Spa Olakino, and a director with Mandra Spa at Sheraton Moorea Lagoon Resort and Spa in French Polynesia.
* Kayla Emblom as assistant spa director at Moana Lani Spa, A Heavenly Spa. She was previously assistant spa director at Elizabeth Arden's Red Door Day Spa and at the Sheraton Wild Horse Pass rooms division, both in Ariz.
» Graham Builders has announced the following new appointments:
* Bonnie Osaki as director of customer care. She joined the company in 2005 and is the first person on Oahu to be designated as a Certified Aging in Place Specialist. Her previous jobs include program manager at Mary Charles & Associates, and advertising sales at RFD Publications and Hawaii Community Publications.
* Jenny Graham to special projects design coordinator from customer care specialist. She joined in 2003 and will continue to assist the company with its monthly seminars and trade shows. Her previous jobs include customer service at Washington Mutual and assistant manager at Limited Too, both in Boulder, Colo.
» The University of Hawaii West Oahu has announced the following new hires to its faculty:
* Paula B. Mathis as assistant professor of elementary education.
* Alan Rosenfeld as assistant professor of history in the humanities department.
* Sharon P. Cox as assistant professor of accounting in the professional studies department.
* David Pai as assistant professor of business administration in the professional studies department.
* Eun S. Ahn as associate professor of economics in the social sciences department.
* Emily F. Nye as director of the Writing and Learning Center.
» Aloha United Way has announced the following new hire and promotion:
* Maile Takashima as marketing and communications coordinator. She was previously an account executive for MassMedia Corporate Communications in Las Vegas and is also a member of Aloha United Way's Society of Young Leaders.
* Keoni Williams to assistant vice president of marketing and communications from marketing and communications coordinator. His four years of marketing experience include employment at Starbucks Coffee and Jamba Juice.