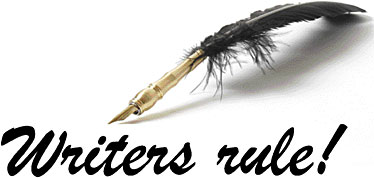 The Maui Writers Conference takes its show on the road, bringing luminaries of the written word to Oahu
Wendy Merrill sold her book proposal two years ago at the Maui Writers Conference. She returns this weekend to encourage would-be authors in a seminar titled "All About Publishing: How a Book Gets Discovered" with Penguin Group icon Neil Nyren and literary agent Robert Stricker.
"Success stories were always inspirational to me before I was published," Merrill said from her office in the Bay Area. "I don't know if there is a typical way you get a book published. You have to be prepared. But I had a really good experience."
"Falling Into Manholes: The Memoir of a Bad/Good Girl" became a best-seller in San Francisco following its release -- and Merrill's rounds on radio and television talk shows -- in March. In the strikingly honest book, Merrill takes a humorous look at her former alcoholism, bulimia and chronic pursuit of unavailable men, one of which she was chasing on Maui in 2006 when she decided to attend the conference.
"I was a work in progress," she said, "but I was willing to put it out there" and possibly face rejections. It's worthwhile to attend the conference for inspiration and networking opportunities, she added, but everything ultimately comes down to the writing. And the conference was the perfect venue to showcase her ideas.
The famed Maui Writers Conference is back. This time the show is on the road in Honolulu, with new discounted rates for students, multiple simultaneous tracks and more than 100 workshops, lectures and informal gatherings. Topics include fiction, nonfiction, screenwriting, publishing, children's and young-adult books, journalism, magazine writing, food writing and poetry. In addition, agents and editors from major publishing houses will make themselves available for one-on-one consultations. A business workshop to help entrepreneurs prosper through speaking and consulting will headline the packed schedule.
The IDEApreneur seminar, taught by Maui Writers Conference veteran Sam Horn and Internet marketing expert John Carter, is divided into six sessions on the process of crystallizing a message, mission and expertise into products that generate income, becoming an expert who gets paid to speak or consult, and developing e-commerce activities.
"I think that's going to be one of the most innovative sessions," said Shannon Tullius, founder and director of the Maui Writers Conference with her husband, John Tullius. "To keep things current and fresh, you need to have people come in and tell you how the business is changing. It's going to be an interesting seminar and especially helpful for people who are not technologically oriented."
Best-selling authors James Rollins ("The Last Oracle"), Steve Berry ("The Third Secret," "The Templar Legacy"), John Lescroart ("The Suspect," "The Hunt Club"), David Morrell ("First Blood") and Jacquelyn Michard ("The Deep End of the Ocean") lead a stellar group of successful fiction writers. Pulitzer Prize finalist H.W. Brands ("The First American: Benjamin Franklin") spearheads the nonfiction and craft-of-writing sections. Bobby Moresco ("Crash," "Million Dollar Baby") and Academy Award nominee Diane Lake ("Frida") bring their expertise to the script-writing seminars. Tullius also is thrilled to welcome back Bryce Courtenay ("The Power of One"), whom she describes as "the most dynamic speaker ever."
Meanwhile, Merrill has one message for other hopeful writers: "Anything is possible," she said. "You just never give up."
Maui Writers Conference
»
When:
Labor Day Weekend, Friday through next Monday
» Place: Ala Moana Hotel
» Cost: $795; scholarships/discounts available to students
» Visit: www.mauiwriters.com, or call (808) 879-0061
» Additional opportunities: Pre-Conference "Getting Published Workshop," presented by Writer's Digest, 9 a.m. Friday; Maui Writers Conference Retreat for fiction and scriptwriting, through Thursday
Sunset on the Beach
A highlight of the Maui Writers Conference this weekend is the premiere of "Kings of Appletown," a PG movie starring the Sprouse brothers ("The Suite Life of Zack and Cody"), at Sunset on the Beach, at sundown Saturday on Waikiki Beach.
Director Bobby Moresco and writer Amanda Moresco (his daughter) will lead seminars at the conference and offered to give Oahu residents a sneak peek of their film, which opens nationwide in December.