---
STADIUM STARS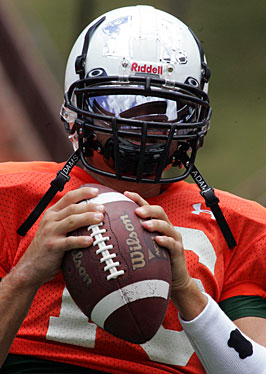 Rainbow Wahine ranked No. 12
The Hawaii women's volleyball team was ranked No. 12 in the CBS College Sports Network/AVCA preseason Top 25 poll released yesterday.
The Rainbow Wahine (27-6), ranked 18th in the final poll last year, received 761 points.
Hawaii opens with consensus No. 1 Penn State on Aug. 29. The Nittany Lions (34-2) received all but one of the 60 first-place votes.
Behind Penn State is Stanford (32-2), the national runner-up. Texas (27-4) is at No. 3, followed by Southern California (29-5) and California (26-8).
Receiving the remaining top vote is Nebraska (30-2), ranked seventh behind UCLA (23-11).
The Bruins are on Hawaii's schedule, as are No. 10 Cal Poly, No. 16 Minnesota and No. 23 New Mexico State.
Chan out after 2 days at Pinehurst
Lorens Chan of Honolulu shot a 3-over par 73 in the second round of the U.S. Amateur Championship at Pinehurst, N.C., yesterday but failed to make the cut.
Chan rebounded from his 77 on the first day but missed qualifying by five strokes.
Robbie Filmore of Provo, Utah, was the top qualifier with a two-round total of 6-under 134.