---
Temple hires Frazier
Former Hawaii athletic director Herman Frazier has accepted a job as the associate athletic director for sports administration at Temple.
Frazier grew up in nearby Germantown, Pa., and takes over for Joe Giunta.
Frazier was Hawaii's athletic director from 2002 until last year, when he was fired following the UH football team's appearance in the Sugar Bowl.
Hayashi wins match play championship
Kevin Hayashi of Mauna Kea Resort beat Kevin Carll of Turtle Bay Golf to capture the Aloha Section PGA Match Play Championship at Turtle Bay's Palmer Course yesterday.
After 18 holes, Hayashi and Carll ended even and headed to a playoff. Hayashi parred the second extra hole, giving him the 1-up victory.
SAY WHAT?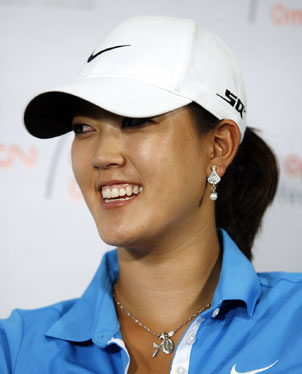 Wie fends off critics -- again
OTTAWA » Michelle Wie fended off yet another round of criticism before her final LPGA Tour appearance of the year in the Canadian Women's Open.
"Everyone has their own opinion of what I should do, but I think that it's my life," Wie said. "I know there might be wrong decisions that I make and there might be right decisions that I make, but they're decisions that I make for myself.
"And I think the only decision I can make is to be 100 percent supportive of myself and not doubt myself at all."
The 18-year-old Stanford student, down to No. 309 in the world, is using the last of her six sponsor exemptions for the season. She needs to win or finish second at Ottawa Hunt to avoid a trip to Q-school -- if she decides to try qualifying.