---
Reardon named columnist for SB
Honolulu Star-Bulletin reporter Dave Reardon has been promoted to sports columnist, sports editor Paul Arnett announced yesterday. He replaced Kalani Simpson, who moved to Nebraska in October.
Reardon returned to Hawaii from the Gainesville (Fla.) Sun in 2000 to cover preps and men's volleyball. He also did a one-year stint with the Hawaii men's basketball team, before becoming the Hawaii football beat writer in 2001.
He joined the Star-Bulletin in 1981 as a copy boy and eventually began to work part-time in the sports department, and also worked part-time at the Honolulu Advertiser's sports department for three years before a five-year stint as associate editor of HMSA's Island Scene magazine.
The 47-year-old is a graduate of Pearl City High School. He is also an alumnus of Northwestern University and the University of Hawaii, where he studied journalism. Reardon brings a wealth of knowledge on local and national sports. Jason Kaneshiro will replace him on the football beat.

BEIJING OLYMPICS
Men's Volleyball: Stanley leads U.S. past Venezuela
Former Hawaii opposite Clay Stanley put down a match-high 21 kills to lead the U.S. over Venezuela 25-18, 25-18, 22-25, 21-25, 15-10 in today's Olympic volleyball pool-play opener in Beijing.
Stanley, a Kaiser High product, added a block for the Americans, who were without head coach Hugh McCutheon. McCutheon's father-in-law, Todd Bachman was killed in a random knife attack yesterday in Beijing.
Judo: Takata wins opening 2 matches
Hawaii's Taylor Takata, one of the favorites for the gold medal at 66kg, won his two opening matches today to advance to the quarterfinals of the Olympic judo competition.
Takata ('Iolani '00) defeated 2006 Junior World champion Tariel Zintiridis of Greece in his first match and Dex Elmont of the Netherlands in his second match. Takata will face Yordanis Arencibia of Cuba later today.

Brennan gets in game for 'Skins
Former Hawaii quarterback Colt Brennan completed half of his passes in Washington's 17-14 win over Buffalo in the preseason yesterday.
Brennan went 4-for-8 for 37 yards in his second game as the No. 3 QB for the Redskins.
Reardon, Chan at Quarterback Club
Star-Bulletin sports columnist Dave Reardon and Aloha Stadium general manager Scott Chan are scheduled to speak tomorrow at the Honolulu Quarterback Club's weekly luncheon held at the Pagoda Hotel's International Ballroom.
Reardon will give a report on Hawaii football's fall practices and talk about what fans should expect from the team this season.
Chan will give an update on recent stadium developments, which include a new parking plan and the proposed budget for stadium renovations.
Also attending is Damien high school senior Michael Memea, the July recipient of the Quarterback Club Male Sportsperson of the Month. Memea will accept the award for his outstanding play with the West Oahu Rockies baseball all-star team.
The luncheon is open to the general public and begins at 11:30 a.m., with the program starting at noon.

KING CABBAGE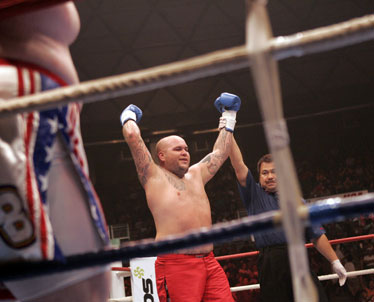 Pate places first in track championships
Honolulu native and former Mid-Pacific Institute track and field coach Ron Pate won in the men's 60-year-old and above division in the 2,000-meter steeplechase at the USA Masters National Track Championships on Friday at Spokane, Wash.
Pate, 61, finished in 8:44.84, 20 seconds faster than the second-place finisher.
Kapolei resident Duke Ota, 45, placed seventh in the 400 meter finals (57.28), while 65-year-old Joe Wilcox of Kailua-Kona finished third in his age division in the 5,000 meters.
HPU tennis earns academic honors
The Hawaii Pacific men's and women's tennis teams have earned All-Academic team and individual honors by the Intercollegiate Tennis Association. Qualifying teams must have a cumulative grade-point average of 3.2 for the 2007-08 academic year.
Individual awards went to Hendrik Bode and Mark Mestan for the men and Anastasia Ageychik and Elena Hudzikova, and Samantha Mathews for the women. Qualifying individuals must have achieved a 3.5 grade-point-average for the 2007-08 academic year.