---
FAST FACTS HAWAII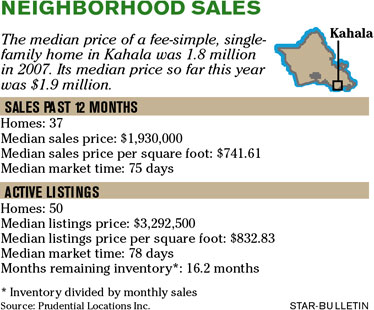 ---
NATION
Leave early, before it's too late
There's an uneasy feeling floating about the workplace. Something just might be up. What's an executive to do? Leave. Right now.
A study on managing the "stigma of failure" found that those high-level executives who left their positions in the two years before a company collapsed helped erase the bad name of that company from their reputations more easily than those who stayed with one that failed.
The study tracked executive vice presidents and other C-suite bankers in Texas whose institutions underwent federal intervention in the late 1980s during the nationwide savings and loan crisis. Bank executives whose institutions did not fail were also studied.
In a follow-up in 1993, those who left their jobs earlier were found more likely to have avoided negative outcomes - having to work in another city or demotion - than those who stuck with their institutions.
"(You think) you can't get away from a bad deed ... you actually can," said Matthew Semadeni, lead author of the study.
The study, "Fight or Flight: Managing Stigma in Executive Careers," was published in the Strategic Management Journal in February.
GM helps post office go green
If you live in Irvine, Calif., the car of one area postman is more expensive, more Jetsons and rarer than yours.
An Irvine-area U.S. Postal Service branch got a Chevrolet Equinox hydrogen fuel cell vehicle in late July, one of just about 100 of the cars released throughout the country. General Motors Corp., which makes the car, will also provide a hydrogen-fueled Equinox to a postal branch on the East Coast later this year.
The Equinox is part of the Postal Service's efforts to "green" their 220,000-car fleet, since higher gas prices will have added $600 million to its expenses by the end of the year.
USPS is also testing other types of alternative-fuels cars, and has had hydrogen-car experiments in the past.
The project is based in Irvine because the car will gas up at a hydrogen fueling station at the University of California at Irvine. GM provides maintenance and fuel.
The Irvine post office will use the car, which is already in service, on a regular mail route. It can carry enough hydrogen to fuel it for about a week.
Arizona State is 'greenest' college
A handbook of college rankings, Princeton Review, has started assigning a "Green Rating" to higher-education institutions
The bases for ranking schools by how green they are, developed in tandem with ecoAmerica, an environmental marketing agency, lie in each university's commitments to environmental responsibility, if "healthy and sustainable" campus life is available for students, and how well the school teaches its students to be good environmental citizens. Classes on greenhouse-gas reduction goals and recycling programs also are all taken into account. The list's top scorers for the 2007-08 are:
» Arizona State University
» Bates College
» Binghamton University
» College of the Atlantic
» Emory University
» Georgia Institute of Technology
» Harvard University
» University of New Hampshire
» University of Oregon
» University of Washington
» Yale University



---