BOOKSHELF
Isle Pages
New book releases from Hawaii authors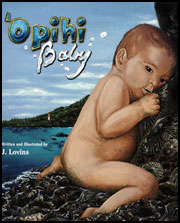 "Opihi Baby"
By J. Lovins
Bess Press
$14.95
This children's book is a first for the author, who also created the illustrations. It shows the connection a baby has with its family as well as the land. The book includes many Hawaiian words, and a glossary explains words and locations for those unfamiliar with them. There is also a section where readers can go to look for items hidden in each illustration.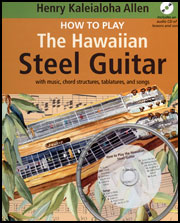 "How To Play the Hawaiian Steel Guitar"
Henry Kaleialoha Allen
Mutual Publishing
$22.95
The sweet strains of the steel guitar, while steeped in country music, is nearly synonymous with island hapa-haole music. This book offers complete lessons in a format useful for anyone from beginners to intermediate students. There's a history of the instrument, purchasing tips and an abundance of sheet music and scales. A CD is included to aid in instruction.