Green art at Marks
On tap for the First Friday gallery walk downtown this month is The ARTS at Marks Garage's latest, "Eco/Logic." The exhibit, an environmentally themed show coinciding with Hawaii Conservation Week, is a hybrid that strikes a balance between what the gallery calls "pretty pictures and doom-and-gloom."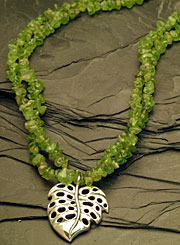 FIRST FRIDAY
Place: Downtown district
Time: 5 to 9 p.m. Friday
Call: 521-2903 or visit artsatmarks.com for a map of the gallery walk
This multidisciplinary exploration of environmental issues includes the results of an open call to artists, invited artists, Hawaiian and environmental activists and community projects.
A video about the Blue Planet Foundation energy summit will be screened; the meeting of local, national and world leaders was held here in April.
Also in the space, Youth Speaks Hawaii, winners of the grand slam championship of the 11th annual Youth Speaks' Brave New Voices competition in Washington, D.C., will perform at 8:30 p.m. (The poets will also perform at the Ong King Arts Center as part of the regular evening's performance bill from 9 p.m. to 2 a.m., with a $10 admission. Ong King is at 184 N. King St. Call 306-7823.)
The ARTS at Marks Garage is located at 1159 Nuuanu Ave. Call 521-2903.
Other highlights:
» The Exhibit Space at 1132 Bishop St. (599-5009) continues to feature "Surf Evolution - 100 years of Vintage Wooden Surfboards," running through Aug. 25. Featuring the submissions of more than a dozen island collectors, this exhibition brings focus to the history of the wooden surfboard.
» A new series of summer vacation-inspired "window seat" paintings at the Pegge Hopper Gallery (1164 Nuuanu Ave., 524-1160).
» The paintings of Dominique Trenteseau at Chinatown Boardroom (1160 Nuuanu Ave., 585-7200).
» Other First Friday-related activities include Land of Organica (900-A Maunakea St., 637-2117) hosting Cabspates.com, featuring organic food, massage, African drumming, acoustic music, art and more.
» The Cherry Blossom Cabaret burlesque troupe will do "Tease" at NextDoor (43 N. Hotel St., 548-6398) from 7 to 9 p.m. (The troupe will also perform later at Ong King.)
» Other participating venues include One Night Stand in the Chinatown Courtyard (Mendonca Building, 1126 Smith St., 262-5930), Louis Pohl Gallery (1111 Nuuanu Ave., 521-1812), Kaimalino Designs (3 N. Pauahi St., 537-2248), Pacific Traditions Gallery (19 Pauahi St., 741-4612), Nuuanu Gallery at Marks Garage (1161 Nuuanu Ave., 536-9828), Kim Taylor Reece Gallery (1142 Bethel St., 293-2000), the Contemporary Museum at First Hawaiian Center (999 Bishop St., 526-1322), Hawaii State Art Museum (250 S. Hotel St., 586-0900), Bethel Street Gallery (1140 Bethel St., 524-3552), Art Board (1170 Nuuanu Ave. #104, 536-0121), Che Pasta Cafe (1001 Bishop St., 524-0004), Daspace (1192 Smith St. second floor, 351-4960), Hank's Cafe Honolulu (1038 Nuuanu Ave., 526-1410), HASR Wine Company (31 N. Pauahi St., 535-9463), J Salon (1128 Nuuanu Ave., Suite 103, 550-4441), Jeff Chang Pottery (808 Fort Street Mall, 599-2502), Jo Fraticelli's Nesting House (1151 Bethel St., 393-6075), Keiki Photography (1123 Bethel St., 531-5859), Mercury Bar (1154 Fort Street Mall, 521-2519), New Life Gallery (1190 Nuuanu Ave., 531-0303), Studio of Roy Venters (1160-A Nuuanu Ave., 381-3445), Tea at 1024 (1024 Nuuanu Ave., 521-9596), The Cathedral Gallery (1184 Bishop St., 536-7036), Duc's Bistro (1188 Maunakea St., 531-6325), thirtyninehotel (39 Hotel St., 599-2552), Upside-Down Pilates Studio (116 S. Hotel #201, 779-1934), Ramsay Museum (1128 Smith St., 537-2787), INTO (40 N. Hotel St., 536-2211) and Urban Nomad (1023 Smith St., 391-9328).