Saturday night's all right
Musical sensations Smash Mouth and Bobby Brown take the stage at different venues
In this corner, over here, it's Bobby Brown, on the comeback trail, itchin' for a hit and ditchin' that Whit! It's his prerogative! And in that corner, over there - Smash Mouth! The San Jose poppers who escaped the ska-punk barrio for Disneyland. They're also cravin' a comeback!
'THAT BIG '80S SHOW' WITH BOBBY BROWN AND GLENN MEDEIROS
Place: Pipeline Cafe
Time: 8 p.m. Saturday
Tickets: $50
Call: 479-3008 or visit myspace.com/uniteddjs


SMASH MOUTH WITH GO JIMMY GO
Place: The Waterfront, Aloha Tower Marketplace
Time: 7 p.m. Saturday
Tickets: $45 presale, $50 at the door
Call: 550-8457 or honoluluboxoffice.com

And now Honoluluans gets to choose. Bobby Brown Saturday night, or Smash Mouth Saturday night. Mano a mano. Would it be over-hyperbolic to dub it The Duel of the Titans?
Well, yes. There's not likely much overlap in the core audience demographic for each event. And the two venues are within walking distance of the each other, so if you don't love the concert you're with, take a brisk hike through Kakaako - which can be its own adventure on Saturday nights.
Brown's nonmusical travails of the last decade are, of course, gossip fodder, and being known as Mr. Whitney Houston probably didn't help. (And his name is pronounced as if it's one word - Bobbybrown!) But Brown remains a Grammy-winning musical artist who charted several hot singles, and the Honolulu show is a baby step toward artistic redemption.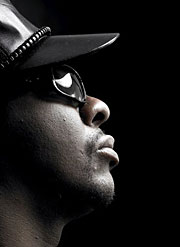 Just this last week, Brown announced he was going to fund public-service videos to help kids in need. Naturally, Whitney leaked a track from a potential upcoming album at the same time, and that's all anyone is talking about.
Although Brown wasn't available to us, we asked Steve Harwell, Smash Mouth's lead singer, whether he was quaking in his boots at the thought of going head-to-head with Bobbybrown.
"Who?" wondered Harwell. "There's another show that night? Huh. Bobby Brown? No kidding. Well, God bless 'im if he's back on track. I give everybody a second and third and fourth chance. I've made enough bad decisions on my own not to dump on others."
That's the killer spirit, Steve. Smash Mouth's name, after all, comes from coach Mike Ditka's phrase for extreme football.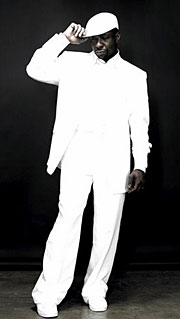 But give the guy a break. Not only is Harwell suffering from Honolulu's humid summer - "Man, my frickin' eyes! It's like I got a gelcoat over my eyeballs!" - Smash Mouth is on the bounceback after divesting itself of guitarist Greg Camp and bringing in another guitar-slinger, a Walla Walla expat who goes by "Leroy."
Camp, who helped write many of Smash Mouth's hits, had apparently tired of the band, figured Harwell. "It's for the better right now. Like a marriage that went sour, but you still love her.
"Leroy - he's a frickin' rock star! A big, tall Ted Nugent-y guy. Greg, well, he was little and quiet, and lately he stood off in the corner shootin' darts across the stage. When you have only one guitar player in a band, he's gotta be on his game. I dig guitar players, but Greg's heart wasn't in it. He's off doing a solo project now.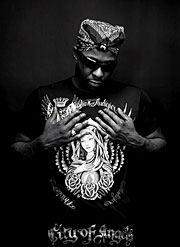 "Leroy, now, we told him, learn 27 songs by next Friday, and the first time we played a gig, we didn't even get to rehearse. But he was totally on it! My head almost popped off my shoulders! Everything's running like a top right now, a finely tuned car. And Leroy's good on the fly, man. Greg's good too, but not very spontaneous. You know bands: Everyone has to readjust to a new member, like a dance. We all know what we have to do."
Harwell has his own solo project in the works - of all things, a country album recorded in Nashville, a long way for a Santa Clara kid.
"I kinda snuck off and did it. My parents are country fans, that's what I heard growin' up, and in a way, singing country was a little like going home. Nashville was the best, most amazing experience I've ever had recording. Not only are they the best musicians in the world, they're the nicest, too. Really trippy town. Go in cocky and you'll get the boot, but they're such pros. Every song was done after two or three takes. No goofs - my jaw was on my chest the whole time. It was scary, it was new, it was fun."
Harwell then gets all star-struck, describing how Toby Keith allowed him to visit his tour bus and audition his new tracks. "He said my song 'Fake ID' was gonna be a country hit! If anyone knows what he's talking about, it's ... Toby!"
Yes, he almost said "Mr. Keith." Check the country charts in six months to see whether Mr. Keith is prescient. In the meantime, back to business, and Harwell's also clear on Smash Mouth's appeal. "We don't like the 21-and-older gigs. No! We're 4-to-40 crowd, fun and sun, family and dogs.
"I love playin' in front of people, the more the better. No shame in my game! A thousand people up on their feet give you such energy! So I love the big, big venues. So it's gonna be a blast at Aloha Tower. And we never get to enjoy the places we play. But we're spending five days in Hawaii and we also get to gig there - score!"