Harbor Court Bistro opening in Mavro's old Cassis spot
CHECKING to see whether NextDoor will actually reopen its doors after weeks of renovations isn't the only reason to head downtown this weekend.
Harbor Court Bistro opens its doors this week in the space most recently occupied by George Mavrothalassitis' Cassis Restaurant and Wine Bar. The O Lounge's Elizabeth Hata Watanabe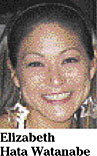 decided to set up shop there after her initial plan to move into the old Ocean Club space fell through.
It's Watanabe's experience in the nightclub scene that ensured HCB would follow the tried-and-true method of flipping dining space into dancing space on the weekends. Following a fundraiser luncheon on Thursday and a VIP grand opening benefit for Manoa Valley Theater on Friday, Moguls Entertainment, Racesauce, Kaizo Speedgear and Evol Entity introduce "Do'kyo," a new 21-and-over weekly that starts at 10 p.m.
DJs K-Smooth and Anit will be joined on the decks by members of the Nocturnal Sound Krew and The Main Ingredient; fliers for the party implore that "style (is) required" for this one ...
DESPITE LESS than three weeks' notice and hardly any promotion, Chris Rock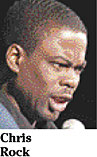 had no problems selling out the Blaisdell Arena last weekend.
Smart fans snapped up tickets as soon as they went on sale July 12, realizing that Rock's first Hawaii performance could easily be his last. Saturday's No Apologies tour stop marked the first time he's booked a gig here since getting into stand-up comedy 23 years ago.
Some of his jokes were predictable and others pretty raunchy, but Rock's nearly two-hour set had the Blaisdell crowd in the palm of his hand until the very end. Check out my blog for a complete review and picture from the show.
Among those spotted in the crowd: Bobby Brown (who arrived in Honolulu more than a week before his scheduled performance Saturday at Pipeline Cafe), Makana, 102.7 Da Bomb morning jock Sam the Man, Hawaii Winter Baseball's Kyle Galdeira, Ryan "Hawaiian Ryan" Matsumoto and Killawattz da Mongoose ...
LAST WEEK'S item about the 2008 World Series of Poker resulted in an e-mail from a proud father.
"Noah Kawashige finished in 157th place out of an original field of 6,844 of the world's best players," Bryan Kawashige wrote. "He battled through the fifth day of this seven-day pressure event and did Hawaii and himself proud."
The younger Kawashige also did his bank account a favor by finishing in the money. He had to pay $10,000 to enter the No-Limit Texas Hold'em world championship, but left with $41,916 after busting out on July 3 ...
WEEKEND PICKS: After leaving Indigo in March, the promoters behind "Get Fresh!" are back with a new weekly party. "Flavor Fridays" will feature DJs G-Spot, Eskae, Sovern-T, Quicksilva and rotating special guests in three rooms. Doors open at 9 p.m. ... Eastside Grill hosts a special performance by Sudden Rush on Friday. Presale tickets are $10; visit www.myspace.com/vip808
entertainment for more. These guys don't make it over from the Big Island very often, so stop by if you're a fan ... Senor Frog's Waikiki celebrates its first year at the Royal Hawaiian Center with three nights of parties. The fun starts Thursday with live sets by Go Jimmy Go and Everyday People, followed by a circus-themed party on Friday and the official 1st Froggy Anniversary Celebration on Saturday. Call 440-0150 for details ...
I'M TAKING a few days off to rest and recharge, which means this column will be on a brief hiatus from HiLife next week.
Be sure to visit my blog for periodic updates and scoops on next weekend's biggest parties; I'll return to this space on Aug. 15 ...