| | |
| --- | --- |
| | Island Mele |
---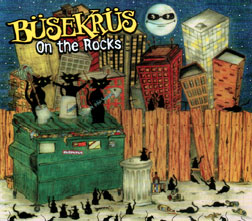 "On The Rocks"
Busekrus
(Pass Out)
Busekrus -- Mike Jones, "El Jay" Busekrus and Marcus "Maverick" Busekrus -- has positioned itself as a contender for a 2009 Hoku Award in the Rock Album category, and, possibly, Most Promising Artist(s) as well, with their first album. Island rockers always seem able to come up with original insights and fresh perspectives, and this trio's work is much more than mere noise.
Busekrus excels at blending alt-rock, pop rock and punk with reggae rhythms, but even beyond that, there's social commentary as well. Along with the melodic hooks on "Don't Run" are lyrics describing the toxic legacy of domestic violence.
A song about a woman who "looks like a bottle and smells like a magazine," who "loves like a termite queen," captures an attentive listener's imagination with memorable lyric images. Meanwhile, "Take Me Home" numerically lists the steps by which a man becomes "a clown" nine months after a chance barroom encounter.
---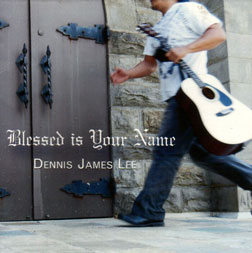 "Blessed Is Your Name"
Dennis James Lee
(Leapfrog Productions)
Dennis James Lee utilized the talents of five arrangers, three engineers, nine studio musicians and three additional vocalists in assembling his testament of Christian faith. Five originals show that Lee is a sincere and earnest writer for whom the basics of rhythm, rhyme and meter are secondary to expressing his personal relationship with the Lord.
Arrangements that rely heavily on synth tracks as sonic filler lack interest and would have fared better with more soul. "I Surrender All," one of the songs by more experienced writers, proves the point. The pianist's work adds a welcome bit of soulfulness to the project. Another piece, "Sing to the Lord," one of Lee's compositions, builds on that soulful foundation to become the most impressive of his originals.
"Amazing Grace" is "can't miss" material for any Christian artist, and Lee proves the point with his rendition.
And while Paul Simon's 1972 hit "Mother and Child Reunion" can be interpreted as having a Christian subtext, the liner notes don't reveal Lee's reason for including it.
---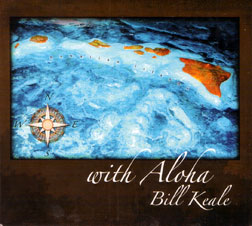 "With Aloha"
Bill Keale
(Twin Island)
Bill Keale is not a Hawaii resident, but this album is one that the local record industry would be proud to claim. The artist opens with a tribute to his uncle, the late Moe Keale, and closes with "The Queen's Prayer." Between those bookend numbers is a well-crafted assortment of island standards, earnest originals and slack-key instrumentals.
Keale moves decisively from hapa-haole to Hawaiian in following "Aloha Is" with a beautiful rendition of "Ea Mau." His voice, smooth and melodious, is the key ingredient to his success as he personalizes "Ku'u Home O Kahalu'u" and "The Days of My Youth." Keale's slack-key instrumentals are soothing as well.
Keale identifies the people he honors with some of the selections. Next time, he should include translations of the Hawaiian lyrics as well.
John Berger
, who has covered the local entertainment scene since 1972, writes reviews of recordings produced by Hawaii artists. See the Star-Bulletin's Today section on Fridays for the latest reviews. Reach John Berger at
jberger@starbulletin.com
.