BOOKSHELF
Isle Pages
New book releases from Hawaii authors
"Humehume of Kaua'i: A Boy's Journey to America, an Ali'i's Return Home"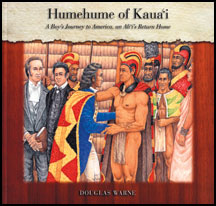 By Douglas Warne
Kamehameha Publishing
$30
This book tells the story of Humehume, son of Kaua'i chief Kaumuali'i. During his childhood, Humehume was sent to school in America by his father, who hoped he would receive a Western education. Instead, there was little schooling, and the boy was eventually abandoned.
Years later, the boy returned to Kaua'i with a group of missionaries, and was reunited with his father. But Humehume was torn between the Christian expectations of the missionaries with whom he returned, and the desires of his father, who expected him to know the ways of his homeland.
"The Enlightenment and Captain James Cook"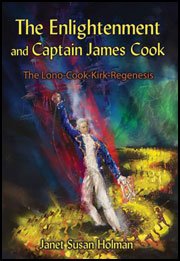 By Janet Susan Holman
AuthorHouse
$14.95
This book puts a science-fictional twist on the story of Capt. James Cook. The story starts in ancient Hawaii, with a seer who, using an alala bird, travels through time to England where he comes across a young Cook.
The author integrates items from mythology and written diaries of the sailors to craft a story that follows Cook through his youth, and joins the captain on his explorations of the Pacific. There are accounts of the people and experiences he came across during his travels, as well as the hardships of a life at sea.