---
IRONS ADVANCES AT J-BAY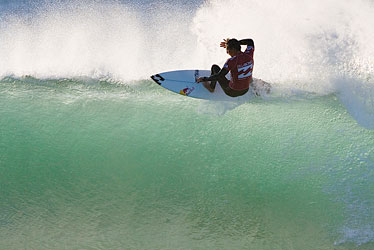 UH hosts football clinic for kids
UH hosts the Hawaii Football Clinic Keiki Camp this weekend for kids ages 5 to 12.
Sessions will be held Saturday and Sunday from 9 to 11 a.m. at the UH grass field, with registration at 8 a.m. tomorrow. The cost is $40 for both sessions, with participants getting an Under Armour dry-fit shirt. All UH football coaches are scheduled to attend.
For more information, go to uhathletics.hawaii.edu or call 956-4516.
Former Wahine contribute to win
The U.S. Women's National Indoor Volleyball Team outlasted host Japan 26-28, 25-20, 22-25, 25-20, 15-11 yesterday on Day 2 of the round-robin FIVB World Grand Prix Final Round at the Yokohama Arena.
The Americans take on Italy tomorrow.
Former University of Hawaii All-Americans Heather Bown and Robyn Ah Mow-Santos contributed to the victory. Bown had nine kills, four blocks and two aces, while setter Ah Mow-Santos had 18 assists and six digs after coming off the bench in Game 1.
Punahou product Lindsey Berg started at setter and added 14 assists.
Both the U.S. and Japan have qualified for the 2008 Olympic Games, and the two countries will meet on the opening day of pool play on Aug. 9.
"First of all we are very happy to get this win," Berg said. "Every game this week is a difficult game. Japan is very strong, a very fast and quick team, and when you play them at home they are even stronger.
"It is also very important for us because Japan is in the same pool at the Olympics, and the more practice we get against them the better we will be for the Olympics."
Fink and Merkle win golf titles
Iolani's David Fink and Kristina Merkle of Moanalua won their respective flights of the 15-18 age-group divisions of the 10th King Auto Group State Junior Championship at The Club at Hokulia on the Big Island.
The two earned berths in next month's Trusted Choice Big "I" Junior Classic in Pinehurst, N.C.
Fink carded a 5-under 139 to win the boys title by two strokes over Lorens Chan, also of Iolani. Baldwin's Justin Keiley was third at 145.
Merkle, the reigning Hawaii state high school girls champion, carded a 144 to pull away from Elise Okada of Lahainaluna (149) by five strokes. Punahou's Cyd Okino took third (156).
Alex Chiarella (150) won the boys 13-14 division and Alina Ching (153) the girls 13-14 division.