| | |
| --- | --- |
| | Island Mele |
---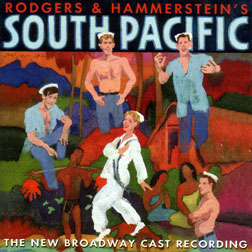 "'South Pacific' New Broadway Cast Recording"
Broadway cast
(Sony BMG/Masterworks Broadway)
Loretta Ables Sayre did not win a Tony Award for her portrayal of Bloody Mary in the Broadway revival of "South Pacific," but she follows in the footsteps of Tony Award-winner Juanita Hall (the originator of the role in the original Broadway production) with the release of the revival's soundtrack album. Ables Sayre sings "Bali Hai" and "Happy Talk" more melodically, and with a lighter pidgin accent, than Hall.
"South Pacific" fans will find this a fine souvenir of the new show. The tracks include some key bits of dialogue as well as the beloved musical numbers. The liner notes booklet includes all the lyrics, background information and cast photos.
---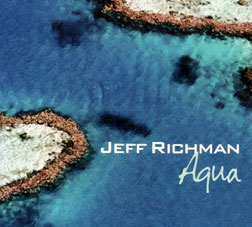 "Aqua"
Jeff Richman
(Nefer)
Roosevelt High School grad Jeff Richman, a veteran of the Los Angeles jazz fusion scene, checks in with this collection of nine original instrumentals and a single remake.
Electronic "jazz fusion" music often ends up being barely more interesting than Muzak, but Richman and his studio partners deftly avoid the problem by featuring various instruments alongside Richmond's guitar -- trumpet, steel drums and sax among others. Diverse tempos and melodic lines also give these tunes "legs" -- and make them "music" rather than Muzak.
Richman closes by reworking Neil Young's "Down By The River" as acoustic jazz. In doing so, he shows his skill as an interpreter of other artists' work.
---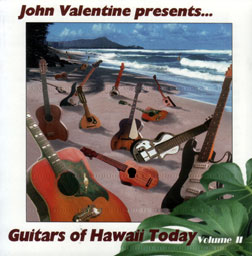 "Guitars of Hawaii Today Volume II"
Various artists
(Studio Valentine)
Guitarist-record producer John Valentine picks up where he left off in 1997 with the release of a second "Guitars of Hawaii Today" album. An earlier version of this release was ready to go in 1998, but the label Valentine was working with shut down. Ten years later, he got the backing he needed, and the final product includes several newer recordings.
Todd Adamski, Stanley Albrecht, Peter Apo, Ruben Duldulao, Gordon Freitas, Jimmy Funai, Bobby Ingano, Anela Kahiamoe, Danny Otholt, Charlie Oyama, Chris Rego, Joe Rios, Greg Sardinha, Robert Shinoda and the late Mackey Feary are the guitarists and steel guitarists showcased on this 12-song compilation. Funai and Shinoda rarely record, so their individual tracks particularly noteworthy.
Apo, Ingano and Oyama team up to open the album Hawaiian-style with "E Lili'u E." Rios adds Hispanic textures playing cuatro as well as guitar on "Sabor," and Gordon Freitas slips in hints of acoustic country blues with "Pali Drive."
Valentine includes information on the various guitars. Hopefully Volume III will include information on the artists as well.
John Berger
, who has covered the local entertainment scene since 1972, writes reviews of recordings produced by Hawaii artists. See the Star-Bulletin's Today section on Fridays for the latest reviews. Reach John Berger at
jberger@starbulletin.com
.