| | |
| --- | --- |
| | Island Mele |
---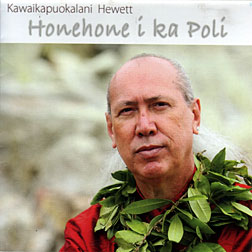 "Honehone i ka Poli"
Kawaikapuokalani Hewett
(Daniel Ho Creations)
Kawaikapuokalani Hewett has been a significant figure in Hawaiian music ever since he received his first Hoku Award (as Frank Kawai Hewett) in 1981. To date, he has won eight in several categories.
Hewett was also a pioneer of writing nontraditional Hawaiian songs in the '80s, and, in 1998, he teamed up with percussionist Freddy Von Paraz to juxtapose Hawaiian chant with mainstream electronic dance music. All things considered, it's not surprising that Hewett's newest project is imaginative in concept and excellent in execution.
The songs are all Hewett originals. He is also the primary vocalist, and he's never sounded more soulful. Daughter Ula Hewett harmonizes and adds backing vocals; she gets the lead on a song honoring George Na'ope.
Grammy Award-winning record producer Daniel Ho is the sole musician on the project, playing slack key on some songs, piano or ukulele on others. The result is an unusual type of hapa-haole music in which the language is Hawaiian but some of the arrangements are haole (non-Hawaiian) in style.
Hewett completes the album with a beautifully illustrated foldout that includes song lyrics, English translations and background information. Hawaii could not have a better representative at the 2009 Grammys than this!
---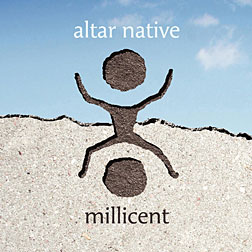 "Altar Native"
Millicent Cummings
(Millicent Cummings)
Singer-songwriter-guitarist Millicent Cummings follows her 2005 album, "Island Rose," with this souvenir of a show at the Atherton Performing Arts Center last fall. Anyone who enjoyed the jazzy folk feel and acute political slant of "Island Rose" will find more of the same here.
The 10 songs together represent a tour of the main Hawaiian Islands. They describe personal experiences, pay homage to places of cultural significance and decry the impact of exploitative development on the islands' fragile ecology.
Cummings' musical odyssey contains comical moments as well as drama. "Culture of Fear" begins and ends by honoring Kahoolawe as a dark moment in Hawaiian history, but "United We'll Stand" closes the "tour" with an optimistic statement of hope for a better future.
---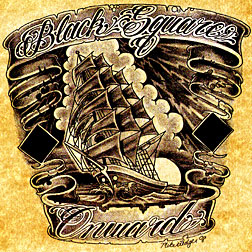 "Onward"
Black Square
(Black Square Music)
The title is a perfect fit for Black Square's third album as lead vocalist/lyricist Josh 86 leads the sextet on another musical trip through rock, reggae, ska and political commentary.
"We stand for the freedom to say no / I will not fight him / Friend or foe," Josh sings on the title track. Social issues and foreign policy are also addressed in incisive style with "To Work Out" and "War Machine."
"Chinatown" decries the NIMBY ("not in my backyard") attitude toward rock clubs in Honolulu and the general lack of clubs for those under 21.
With "Onward," Black Square steps up once again with an album that stands on its own merits musically while encouraging political awareness as well.
NO CONTACT INFORMATION
John Berger
, who has covered the local entertainment scene since 1972, writes reviews of recordings produced by Hawaii artists. See the Star-Bulletin's Today section on Fridays for the latest reviews. Reach John Berger at
jberger@starbulletin.com
.