---
FAST FACTS HAWAII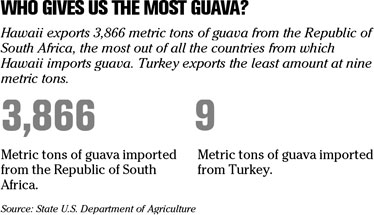 ---
HAWAII
Isle dry cleaning stores acquired
Robinson Corp., which operates four Caesars Cleaners stores and a central plant in Honolulu, has been bought by
U.S. Dry Cleaning Corp.
in a deal that closed yesterday.
The $2.25 million acquisition was announced in
October and initially was slated to close before the end of last year. Palm Springs, Calif.-based U.S. Dry Cleaning purchased Young Laundry & Drycleaning more than two years ago.
Michael Drace, president of U.S. Dry Cleaning, said in October that the company will retain all 48 workers at Caesars Cleaners, which generates $2 million in annual revenue. The company said it expects the acquisition to increase revenue by $2.25 million.
Hale Kipa gets $50,000 grant
Hale Kipa has been awarded a grant of $50,000 by the First Hawaiian Bank Foundation, the charitable arm of
First Hawaiian Bank
.
The grant will assist Hale Kipa with the construction of the Hale Kipa Services Complex in Ewa Beach.
The Hale Kipa Services Complex will consist of the Hale Kipa Services Center, a multipurpose education/administration building and up to six residential shelters.
Hale Kipa provides shelter and other services to runaways and homeless youth who need a place to stay and someone to talk to while they work out their problems.
Honolulu among sweatiest cities
When it comes to sweat, Honolulu stinks.
Honolulu, which has an average summer temperature of 88 degrees, is the 29th sweatiest U.S. city, according to the seventh annual Old Spice deodorant top 100 sweatiest cities list released yesterday.
Phoenix took the No. 1 spot, with an average temperature of 95.1 degrees last summer, resulting in the average resident producing 26.4 ounces of sweat per hour. It is the fifth year Phoenix has topped the list.
The rankings are based on computer simulations of the amount of sweat a person of average height and weight would produce walking around for an hour in average temperatures during June, July and August of 2007 for each city.
Florida has four cities in the top 10, while Las Vegas took the No. 2 spot. With an average temperature of 63.5 degrees during the summer, San Francisco is the least sweaty city on the list.
NATION
Hawaii Inc.
New Hires / Promotions
» Wincubic has promoted
Kayo Mamaclay
to customer relations manager from account executive. She will oversee the customer relations staff in promoting advertising for the company's Aloha Street magazine and sister website of aloha-street.com.
» Avalon Group has named Jared Ikeda broker-in-charge of Avalon Commercial. He will oversee general brokerage activities for commercial real estate including business development, investment sales and leasing services. He was previously an agent associate with Avalon Commercial and served as the exclusive project broker for Plaza at Mill Town and Pacific Center at Kapolei.
» The Grassroot Institute of Hawaii has named Tom McAuliffe director communications. He previously served as a community relations specialist for a member of the Hawaii State Legislature and editor of Government Video Magazine.
» WCIT Architecture has announced the following new hires:
* Vicki Ishii as an accountant. She was previously billing manager for Standard Sheetmetal & Mechanical, and administrative assistant for Heide & Cook, M.A. Mortenson Co., Awa & Associates and Matsushita Saito & Associates.
* Peggy Silverman as administrative assistant for the firm's Maui office. She will oversee the Honua Kai-Konea Enclave as project secretary. Her previous jobs include administrative assistant for Ka'uhane Communications and Kaanapali Beach Hotel.
» Aloha United Way has announced the following promotions:
* Naomi Amuro to assistant vice president and executive secretary-strategic management from assistant vice president of community building. Her 15 years in the organization include working in the marketing department and the allocations and agency relations division.
* Brett Kerr to assistant vice president-community building from assistant vice president of campaign. He previously worked as a community executive during the organization's fundraising campaign and has a background in technology, education and management.

Board Elections
» Hawaiian Electric Co. has elected Hawaiian Telcom senior vice president and general counsel
Alan Oshima
to its board of directors. He was a founding partner of Oshima Chun Fong & Chung and served as regulatory attorney for several utility companies including the Kauai Island Utility Cooperative and The Gas Co.
---
BUSINESS PULSE