---
FAST FACTS HAWAII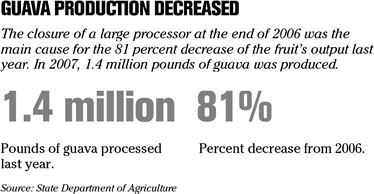 ---
HAWAII
Canadian official to make isle stop
Canadian Consul General Marc LePage will visit Hawaii next month to discuss trade relations between Canada and Hawaii, which has seen a spike in visitors from the country in the last two years.
Canadian arrivals increased 5.3 percent last year over 2006, and jumped 48.2 percent in April over a year earlier.
LePage will host a forum from 10:30 a.m. to 11:30 a.m. on July 1 at the first-floor conference room of the Hawaii State Art Museum at 250 S. Hotel St. Registration is free but an RSVP is requested due to limited seating. Call 944-7784 or e-mail cc@paachawaii.org.
NATION
Boeing's Air Force protest upheld
WASHINGTON »
Boeing Co.
scored a major victory yesterday in its battle to wrestle back a $35 billion Air Force contract from
Northrop Grumman
and its European partner.
The Government Accountability Office upheld Boeing's protest of the refueling tanker contract and recommended the service hold a new competition. The congressional watchdog said it found "a number of significant errors" in the Air Force's February decision, including its failure to fairly judge the relative merits of each proposal.
While the GAO decision is not binding, it puts tremendous pressure on the Air Force to reopen the contract and could pave the way for Boeing to capture part or all of the award from Northrop and Airbus parent European Aeronautic Defence and Space Co.
S.F. area home prices fall 21.7%
LOS ANGELES » The median price of a home in the San Francisco Bay area tumbled 21.7 percent in May to the lowest level in nearly four years, a real estate research firm said yesterday.
The annual decline drove the median price to $517,000 in the nine-county region, according to DataQuick Information Systems.
The median price was $660,000 in May 2007 and $510,000 in September 2004.
Earlier this week, DataQuick reported the median home price in May plunged 26.7 percent to $370,000 in a six-county region of Southern California.
Despite increased sales of foreclosed homes, overall home sales in the San Francisco Bay area notched their slowest pace for any May in DataQuick records, which go back to 1988. Some 6,216 new and resale homes were sold last month, down 23.1 percent from May 2007, when 8,080 homes were sold, the firm said.
Frontier's annual loss triples
DENVER »
Frontier Airlines
plans to report that its net loss for the fiscal year that ended March 31 nearly tripled from the year before due to rising fuel costs.
The Denver-based airline said in a filing Monday with the Securities and Exchange Commission that it wouldn't file its annual report on time because of its filing for Chapter 11 bankruptcy protection. However, it said it planned to report a net loss of about $59.4 million, or $1.62 a share, for its latest fiscal year. That was up from a net loss of $20.4 million, or 56 cents a share, for the year ended March 31, 2007.
Gemini Air files for bankruptcy
Gemini Air Cargo Inc.
, a worldwide airport-to-airport service provider, sought bankruptcy protection from creditors for a second time in two years. The Dulles, Va.-based company listed debt and assets of $100 million to $500 million in Chapter 11 documents filed yesterday in U.S. Bankruptcy Court in Miami. The carrier didn't provide an explanation for the cause of the filing.
NEW HIRES / PROMOTIONS
» Hawaii Pacific University has announced the following appointments:
* Dr. Leslie "Les" Correa to vice president of institutional research and academic support. He joined as a faculty member in 1988 and has also served as assistant academic dean, associate academic dean and dean of liberal arts.
* J. William "Bill" Potter as interim dean of liberal arts. His university experience since 1982 includes sponsor of Alpha Chi, dean of the Center for English Language Programs and first chair of the HPU Faculty Assembly.
» University of Hawaii West Oahu has announced the following new hires to its Student Services Department:
* Ralynn Kobashigawa as admissions assistant. She was previously at Kapiolani Community College and the Hawaii Pacific University registrar's office.
* Helen Longao as financial aid officer. She was previously financial aid counselor at Hawaii Pacific University and at the University of Hawaii at Manoa Financial Aid Services Office.
* Kay Nagata as student services clerk. Her previous jobs include the Office of Student Affairs at the University of Hawaii John A. Burns School of Medicine and accounting clerk at Aloha Shoyu Co.
* Raul Rivera as information technology specialist. His previous jobs include senior consultant at Booz Allen Hamilton, computer center system administrator at Hawaii Pacific University and information technology tech at Bishop Museum.
» Hawaii Superferry has announced its new sales team:
* Darren Hara as group sales manager. His 15 years of Hawaii travel and sales experience include sales manager for Roberts Hawaii.
* Kelly Kauahi as commercial sales manager. Her 15 years of sales and shipping experience include regional sales manager at Dependable Hawaiian Express and Hawaii sales consultant for Marcolin.
* Ward Yamashiro as passenger sales manager. He previously served Delta Airlines for 30 years.
* Sean Horie as inside sales representative. He was previously a student intern at the Hawaii Superferry while attending the University of Hawaii Shidler College of Business.
BOARD ELECTIONS
» The Hawaii Youth Symphony has elected KoAloha Ukulele vice president
Alan Okami
as a board member. He will serve a three-year term.
AWARDS/CERTIFICATIONS
» Ethisphere Institute has named Waste Management to its second annual World's Most Ethical Companies list, recognizing the company's values towards leadership, the environment and the community. Waste Management is the parent company for Waste Management Hawaii, which operates the Waimanalo Gulch, Kekaha and West Hawaii Landfills. The Ethisphere Institute is a think-tank dedicated to the research and promotion of profitable best practices in global governance, business ethics, compliance and corporate responsibility.
---
BUSINESS PULSE