BOOKSHELF
Isle Pages
New book releases from Hawaii authors
"The Principled Politician: The Ralph Carr Story"
By Adam Schrager
Fulcrum Publishing
Hardcover, $26.95; www.fulcrumbooks.com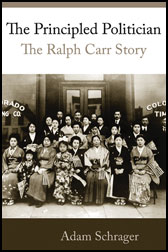 Political reporter Adam Schrager's biography of former Colorado Gov. Ralph Carr is the story of a man with a bright political future who jeopardized it all to take an unpopular stand against the internment of Japanese Americans during World War II.
The writer, who covers politics for KUSA-TV, NBC's affiliate in Denver, casts Carr as a man of courage who stood up to opponents in his own Republican Party, as well as battled popular opinion, to protect not just Japanese-American civilians, but also to stand behind the Bill of Rights.
"Two Homelands"
By Toyoko Yamasaki; translated by V. Dixon Morris
University of Hawaii Press
Paperback, $36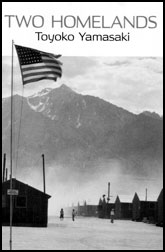 The story of the AJA experience during World War II so captivated novelist Toyoko Yamasaki that she spent five years interviewing families about what they faced on battlefields, in internment camps and among neighbors who no longer trusted them. "Two Homelands" tells the story of three California-born brothers who end up on both sides of the conflict.
The book is available in English for the first time since it was published in Japan more than 20 years ago. Yamasaki's intricate tale follows all three brothers as they deal with questions of loyalty, honor and forgiveness.