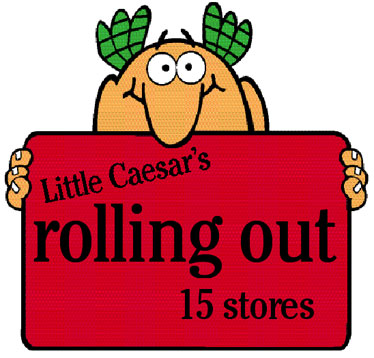 Little Caesar's rolling out 15 stores
The first opens in Aiea Town Square next month
Little Caesar's pizza will open a carryout store next month in Aiea Town Square, at Moanalua Road and Kauhale Street.
The first of 15 stores planned in the next five years, it will open in the second half of July, said Tom Metzger, area developer for Hawaii.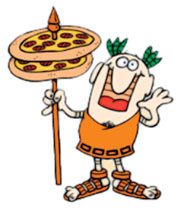 In addition to pizza, Little Caesar's serves breadsticks, cheese-topped breads and chicken wings, as well as various dipping sauces.
Its trademarked "Hot-n-Ready" cheese or pepperoni pizza will sell for $7 and on opening day, $1 from each will be donated to Friends of the Library of Hawaii.
Little Caesar's has had a long presence in Hawaii within Kmart stores and has seven locations -- four on Oahu and others in Lihue, Kahului and Kailua-Kona.
The expansion has no connection to Kmart, nor to four previous Hawaii franchisees. They got out of the business for various reasons 13 to 15 years ago, said Metzger, founder of South Seas Restaurant Management Co. LLC, under which the restaurants will operate.
Metzger and business partner Lawrence Harris also own Hawaii development rights for Buffalo Wild Wings.
Veterans in the hospitality and food-service industries, they are the fifth-largest Little Caesar's franchisees in North America. The largest Buffalo Wild Wings franchisee and they have a five-state network of Zio's Italian restaurants, Metzger said.
Harris is based in Texas, but Metzger moved to Hawaii this year to set up shop.
"I have no interest in sub-franchising," he said. A former president and chief executive for restaurant companies including WP Pacific, for Wolfgang Puck restaurants; Sizzler USA and Kenny Rogers Roasters, he said, "I just left the corporate world and I don't want to go back into it," by overseeing franchisees.
The next Little Caesar's will open, perhaps in September, at Waipahu's Plaza at Mill Town at Mokuola and Puko Streets. Other leases are in development.
Buffalo Wild Wings is a casual, sports-themed restaurant with a full bar, but it "is a different type of environment" than Hooters, Metzger said. It has "an interactive environment for the family to enjoy and relax -- not just for dad to come in and watch a game."
He is reviewing locations for the wing joint that might open for breakfast, given that big games often start in the morning, Hawaii time.
A Little Caesar's takeout operation can fit into 1,000 square feet, but 1,200 is optimal, he said. The typical Buffalo Wild Wings restaurant is 5,500 to 6,500 square feet.