---
FAST FACTS HAWAII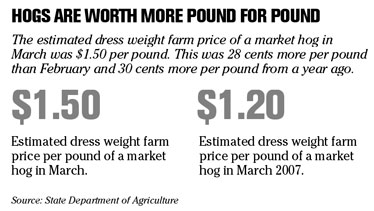 ---
HAWAII
HTA names Bloom chairman
Kelvin Bloom, president of
ResortQuest Hawaii LLC
, has been elected chairman of the Hawaii Tourism Authority, which oversees tourism for the state.
Bloom, who was vice chairman, has been on the board since 2006. He succeeds Douglas Chang, who served two consecutive terms as board chair. Bloom has more than 30 years of experience in Hawaii's visitor industry.
Before becoming president of ResortQuest, Bloom was the founding president of Castle Resorts & Hotels and the chief operating officer of the Castle Group.
Sea Life Park owner expands
Madrid, Spain-based
Parques Reunidos Group
, which in April acquired Sea Life Park in Waimanalo, has bolsted its holdings by purchasing five leisure parks operated by
Kennywood Entertainment
in Pittsburgh.
Parques Reunidos' umbreall now covers 67 different parks from all segments within the industry -- amusement parks, animal parks, water parks, family entertainment centers and cable cars throughout Europe, the U.S. and South America.
Hoku to sell additional stock
Hoku Scientific Inc.
, which in May announced that a deal to borrow up to $185 million from
Merrill Lynch & Co.
had fallen through, said in a filing yesterday with the Securities and Exchange Commission that it will sell up to $54 million in common stock to raise money needed for the polysilicon plant it is building in Pocatello, Idaho.
Parade of Homes seeks entries
The Building Industry Association of Hawaii is seeking entries for the 52nd annual Parade of Homes.
This year's open house weekends are Oct. 11 and 12 and Oct. 18 and 19 and will showcase new homes to educate consumers on the latest trends, technology and design innovations.
Developers and contractors can enter single-family and multifamily homes, townhomes, high-rises, vacation ownership units and conversions by calling 847-4666, extension 201. More information can be found online at www.biahawaii.org. The entry deadline is July 11.
Leeward construction help offered
The Hawaii Building Industry Foundation and the Construction Training Center of the Pacific are accepting applications for pre-apprenticeship construction training.
Adults living in Makakilo, Kalaeloa, Kapolei, Honokai Hale, Nanakai Gardens, Ko Olina, Nanakuli, Maili, Waianae, Makaha and Kaeau are eligible to apply for Project ComPACT, which will expose entrants to more than 150 trades in the construction industry. It is made possible by a city grant.
Completion of the program will qualify participants for trade apprenticeship programs or entry-level positions.
Further information is available at 847-4666, extension 212. Applications are available online at www.biahawaii.org or can be picked up at the Construction Training Center at 1727 Dillingham Blvd. The deadline to apply is July 8.
NATION
Mortgage rates hit 8-month high
WASHINGTON » Rates on 30-year mortgages jumped to the highest level in nearly eight months, reflecting increased concerns about what the Federal Reserve might do to battle inflation.
Freddie Mac, the mortgage company, reported yesterday that 30-year fixed-rate mortgages averaged 6.32 percent this week. That was up sharply from 6.09 percent last week. It was the highest level for 30-year mortgages since they averaged 6.33 percent for the week of Oct. 25.
Analysts attributed the big jump to increased concerns in financial markets that the Federal Reserve might be preparing to start raising interest rates in order to make sure that inflation does not get out of control.
Rates on 15-year fixed-rate mortgages rose to 5.93 percent, up from 5.65 percent last week. The rate on a one-year adjustable-rate mortgage edged up to 5.09 percent from 5.06 percent last week.
---
BUSINESS PULSE