| | |
| --- | --- |
| | Kokua Line |
---
Liberty Bell stamps will last forever
Question:
On June 1, I mailed seven letters with the American flag postage stamps that say "USA First Class." There's no cost on them, so I thought they were Forever Stamps. I've gotten two letters back saying "please add 1 cent additional postage." Which stamps are Forever Stamps?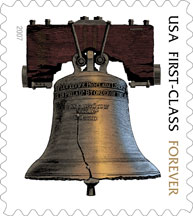 Answer: There is only one line of Forever Stamps -- good for mailing one-ounce First Class letters without extra postage no matter what the cost -- and it is the Liberty Bell stamp, issued April 12, 2007.
The U.S. Postal Service has issued interim stamps, such as the one with the American flag, without any face value on them, said Lynne Moore, manager of consumer affairs in Honolulu.
The postal service was anticipating a rate increase but did not know what that increase would be at the time those stamps were issued, she said. Even so, they "have an actual value." The flag stamps are 41 cents each.
Moore suggested checking usps.com (click on "all products and services," then "stamps information"). Under "nondenominated postage stamps," you will see all the stamps printed without a face value.
About that smell ...
In response to our June 5 column about the foul odor in the area of Costco in Iwilei, Howard J.T. Lee, who retired as president of the Gas Co. in 1989, recalled that Nimitz Highway in the 1960s-70s "periodically would be covered with black heavy oil ... from the leaking 4-inch line that ran across and parallel to the highway." He said the oil was used for Hawaiian Electric's downtown plant.
Back then, all the oil companies -- Shell, Chevron, Union, etc. -- had storage tanks along Nimitz, while the Gas Co.'s old gas manufacturing plant and its tanks were located near Dole Cannery.
"I'm sure that these tanks built prior to WWII had a few leaks," Lee said.
"During high tide you could see the petroleum products -- gasoline, diesel or heavy oil used for power generation -- floating on top of the water in the manholes. In the early 1970s, we installed a new 8-inch plastic coated line down the medial strip on Nimitz. The joints were all welded. However, we had to wait until low tide so that the floating petroleum products at the bottom of the trench 5 feet deep would not ignite during the electric welding process. To ensure additional safety, we covered the ground with dry chemical fire extinguisher powder."
Lee said he suspects the odor today would be more prevalent during very high tides, and if you peeked into the manholes, you probably would still see the oily surfaces.
Another Kokua Line reader, who worked for Dole Cannery, said: "I can't believe that everyone has forgotten already that that area was once deemed contaminated. They covered it with something and laid a layer of soil over it. ...
"I bet if you dig deep enough, you would find plenty of things that could cause a bad smell."
Got a question or complaint?
Call 529-4773, fax 529-4750, or write to Kokua Line, Honolulu Star-Bulletin, 500 Ala Moana Blvd., No. 7-210, Honolulu 96813. As many as possible will be answered. E-mail to
kokualine@starbulletin.com
.
See also:
Useful phone numbers