---
FAST FACTS HAWAII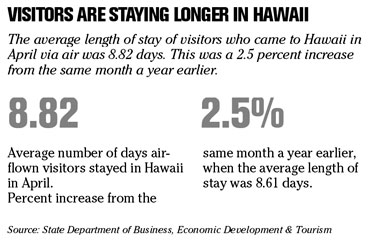 ---
HAWAII
Obama is featured on Jones Soda bottle
Jones Soda Co.
has launched an election campaign of its own -- where participants cast their vote by the bottle. At
www.campaigncola.com
, voters can buy six-pack cases for $14.99 and 12-pack cases for $23.99. The bottles are not available in stores.
Hawaii-born Sen. Barack Obama, or "Yes We Can Cola," has taken the lead, with more than 2,600 bottles purchased, followed by Sen. John McCain, or "Pure McCain Cola," at more than 1,100 votes, and Hillary Clinton, or "Capitol Hillary Cola," at nearly 1,000 votes.
The bottles feature a picture and small description of each candidate's platform, as well as their official election Web site. Seattle-based Jones Soda will run the campaign through November.
HawTel starts phone distribution
Hawaiian Telcom Communications Inc.
will start the distribution of free corded phones to residential landline customers this month. The telecommunications company agreed to offer the phones as part of the sale of its directory publishing business, which was finalized late last year.
Molokai customers will begin receiving free phone coupons in their Hawaiian Telcom bills this month, followed by Lanai in July and August and Oahu this fall. Coupons must be taken to redemption centers listed on www.hawaiiantel.com to receive a phone.
The corded telephones work on the low-level electrical current provided from Hawaiian Telcom central offices, which have back-up power systems in case of emergencies, allowing them to operate without electricity.
'Keep it Hawaii' nominees sought
The Hawaii Tourism Authority is seeking nominees for its 17th annual "Keep It Hawaii" recognition awards.
HTA recognizes individuals, organizations and businesses that honor and perpetuate the Hawaiian culture on the islands of Oahu, Kauai, the Big Island, Maui, Molokai and Lanai and out of state.
Ideal nominees will have strengthened the relationship between the visitor industry and Hawaiian community, and demonstrated creative and responsible efforts to showcase the authentic Native Hawaiian culture,
Nominations will be accepted by HTA through 4:30 p.m. on July 1.
Recipients of the awards will be announced at a ceremony on Aug. 7 at the Hawaii Convention Center during HTA's 2008 Hawaii Tourism Conference, Hawai'i A Ma'O Aku -- So Much More Hawai'i .
Information is available at www.hawaiitourismauthority.org.
NATION
Senate GOP halts windfall oil tax
WASHINGTON » Saved by Senate Republicans, big oil companies dodged an attempt yesterday to slap them with a windfall profits tax and take away billions of dollars in tax breaks in response to the record gasoline prices that have the nation fuming.
GOP senators shoved aside the Democratic proposal, arguing that punishing Big Oil won't do a thing to lower the $4-a-gallon-price of gasoline that is sending economic waves across the country. High prices at the pump are threatening everything from summer vacations to Meals on Wheels deliveries to the elderly.
The Democratic energy package would have imposed a 25 percent tax on any "unreasonable" profits of the five largest U.S. oil companies, which together made $36 billion during the first three months of the year. It also would have given the government more power to address oil market speculation, opened the way for antitrust actions against countries belonging to the OPEC oil cartel, and made energy price gouging a federal crime.
Delta tries to cut another partner
ATLANTA »
Pinnacle Airlines Corp.
shares fell more than 25 percent yesterday after it disclosed that
Delta Air Lines Inc.
plans to cancel its flying contract with the regional carrier, citing poor on-time performance.
Memphis, Tenn.-based Pinnacle called the move against it by Delta "wrongful," saying its on-time performance has been hurt by factors beyond its control. It said the operational schedule created by Delta is a key factor affecting on-time performance.
It's the latest move by Atlanta-based Delta to terminate a contract with one of the regional carriers that handles connecting flights for the nation's third-largest airline. A federal judge late last month blocked Delta's effort to terminate a contract with a subsidiary of Mesa Air Group, the parent of interisland carrier go!
New hires / Promotions
» Central Pacific Bank has announced the following new hires and promotions:
* Reid A. Gushiken to senior vice president and controller from vice president and controller.
* Thomas J. Oh as vice president and senior commercial banking officer at the Pearl Highlands branch.
* Jasmine Kung as vice president and risk reporting and analytics manager.
* Paul Vella to vice president and commercial banking officer from assistant vice president and commercial banking associate.
* Jon Teraizumi to assistant vice president and commercial banking officer for Community Banking, Kalihi-Kaneohe region from commercial underwriter.
* Kenneth Saiki to assistant vice president and marketing manager from promotions officer.
» Hawaii Superferry has named John M. Keever as director of marine operations. His experience includes vice president of marine programs and student development for the California Maritime Academy, and he has also served as vice president of administration and finance. He is a commander in the U.S. Naval Reserve.
» Island Insurance Co. has named Joy M. Takanishi compensation and benefits manager. Her previous jobs include human resources manager at Coca Cola Enterprises-Hawaii Market Unit, vice president of Ito-En USA and senior accountant at Nishihama & Kishida.
» PM Realty Group has promoted Linda Gee to senior vice president and regional manager of the Pacific Rim region. She replaces Scott Kuklish, who has relocated to the firm's corporate office in Houston. Her previous jobs include president of Koll Management Services' Asia-Pacific region and vice president of CB Richard Ellis' brokerage division upon its merger with Koll.
» Hawaii BioEnergy has named Joel Matsunaga executive vice president. He will be responsible for establishing long term objectives and direct policies, strategies and activities for the company. He was previously vice president of external affairs at Hawaiian Telcom and had served the company since 1979.
» Royal State National Insurance Co. has named Douglas Murata president and chief executive officer. His previous jobs include director of human resources for Hawaii Superferry and chief strategic development officer for the Honolulu Board of Water Supply.


---
BUSINESS PULSE