---
FAST FACTS HAWAII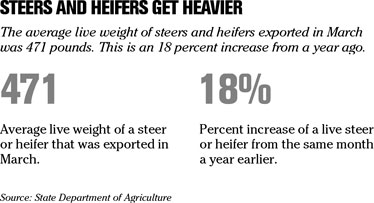 ---
HAWAII
Club Monaco set for Ala Moana
International retailer Club Monaco, a subsidiary of
Polo Ralph Lauren Corp.
, will open its first Hawaii location at Ala Moana Center on July 11.
The 4,200-square-foot store will feature the brand's entire collection, which includes men's and women's updated classics as well as seasonal fashions. The store also will offer the brand's first collection of eyewear and swimwear - both of which debuted this spring.
In addition, Club Monaco will be the brand's first store in the world to unveil the Fleur de Lys Accessory Capsule Collection, which will feature limited-edition pave gold jewelry, delicate necklaces, statement cuffs, charm bracelets, gold pendants and leather gloves starting at $79.
The chain operates 65 stores throughout North America and 48 stores internationally.
IHOP, Clearwire reach Wi-Fi deal
IHOP and Clearwire Wireless have reached a deal in which customers can have their pancakes and surf the Web, too.
All Oahu IHOP restaurants now offer a free hour of Clearwire Wireless Wi-Fi service for customers at their Windward Mall, Waikiki or Pearl City/Waimalu locations. The service can be extended beyond one hour for a nominal fee. IHOP hopes to expand the service to its Hilo location in the Prince Kuhio Plaza in the coming months.
Verizon Wireless adds cell sites
Verizon Wireless
, which made a $17 million investment in Hawaii last year, has added new cell sites in the Ewa Beach and Puhi, Kauai, communities.
The new Ewa Beach site improves overall coverage and call capacity for customers in and around the residential neighborhoods and industrial sites near Ewa Beach, as well as the U.S. Naval Reservation at Iroquois Point.
The new Kauai site improves overall coverage for customers in and around Puhi, increasing upload and download EVDO ("Evolution, Data Only") speeds, as well as providing better in-building coverage for Kauai Community College, Puhi Industrial Park and Home Depot.
NATION
Harrah's barred from NBA bets
LAS VEGAS » It'll be a little bit harder to get in on the action from this year's NBA championship.
Harrah Entertainment Inc., owner of 13 casinos in Nevada, won't be allowed to take bets on the storied Lakers-Celtics match up.
That's because Harrah's top executive Gary Loveman bought a 2.4 percent stake in the Celtics last year. Under National Basketball Association rules, Harrah's was barred from accepting bets on the team.
The restriction means bets will not be accepted at about one-third of all sports books on the Las Vegas Strip, including Caesars Palace, Paris Las Vegas, Bally's, Imperial Palace, Flamingo, Bill's, Harrah's and the Rio.
The company also dropped betting lines at Harrah's-branded casinos in Reno, Lake Tahoe and Laughlin and at Harveys Lake Tahoe.
Wal-Mart stresses low prices
FAYETTEVILLE, Ark. » Wal-Mart officials, bolstered by a rebounding stock price and improved image, told shareholders yesterday that their renewed focus on price and better merchandise is winning over customers who they expect to keep when the sluggish economy improves.
"All of this success feels good, doesn't it? You bet it does," H. Lee Scott, Jr., president and chief executive of Wal-Mart Stores Inc. told cheering stockholders packed into a University of Arkansas arena for the company's annual meeting in Fayetteville, about 30 miles from its headquarters in Bentonville, Ark.
"When the economy turns around, those customers will have no reason to go anywhere else," Eduardo Castro-Wright, president and CEO of Wal-Mart's U.S. division, told a group of reporters following the meeting.
Still, Wal-Mart wants to play a larger role in addressing the financial challenges Americans face, store officials said. The retailer is striving for greater environmental sustainability and lower health care costs through its discount drug program for customers.
United offers attendant buyouts
United Airlines will offer buyouts to 600 senior flight attendants as the carrier scales back service because of record jet-fuel prices.
The agreement with the Association of Flight Attendants-CWA calls for severance payments based on years of service, as well as travel benefits, UAL Corp.'s United said yesterday. The union told members in a letter that the "early-out" offer is the first for United attendants since the 1980s. It affects 3.5 percent of the labor group's 17,000 members at the Chicago-based carrier.
The buyouts come after United, the world's second-largest airline, this week said it would eliminate as many as 1,100 jobs as it closes its low-fare Ted airline and grounds 70 planes. Major U.S. carriers are cutting back to help counter a 91 percent surge in fuel prices during the past year.


---
BUSINESS PULSE