---
FAST FACTS HAWAII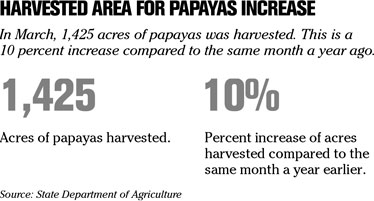 ---
HAWAII
3 isle tour firms to aid Chinese
Three Hawaii tour companies are among the nation's first businesses to be approved to organize group leisure travel from China to the United States.
China Travel Bureau Inc., Galaxy Tour Inc.-Honolulu and Pan Pacific Enterprises Group Inc. were approved by the National Tour Association's China inbound program, authorized by the Chinese National Tourism Administration.
The first Chinese tourists are expected to arrive in the U.S. on June 17, with an inaugural tour to Washington, D.C.
U.S. officials in December signed a memorandum of understanding with China, which opened the way for Chinese travel to the U.S. as well as the marketing of U.S. destinations in China.
The agreement is expected to boost the national economy with nearly 600,000 Chinese tourists, an 81 percent increase from 2006, expected to travel to the U.S. by 2011. The visitors are expected to spend an average $6,000 per trip, more than residents of any other country, according to the U.S. Commerce Department.
Maui Wowi expands to Dubai
Maui Wowi Hawaiian
, a Denver-based company selling smoothies and coffee on the mainland, has signed a new master franchise agreement with
Dubai Enterprises LLC
in the United Arab Emirates.
Maui Wowi Hawaiian, founded in 1983 by Jeff and Jill Summerhays, has a network of nearly 500 franchises worldwide.
Besides retail locations, Maui Wowi also has kiosks and carts that sell smoothies, an exclusive line of Kona espresso drinks, and a gourmet line of blended coffees from Hawaii. Maui Wowi calls itself an "earth-friendly company" and sells a few snacks from Hawaii, including cookies from Diamond Bakery and Kauai Cookie, and Island Princess candies.
Dubai Enterprises, a diversified real estate development firm which owns many other franchises across several industries, intends to open its own chain of Maui Wowi retail outlets as well as to sell its own sub-franchises to entrepreneurs throughout the UAE.
BBB warns of escrow scam
Hawaii's Better Business Bureau issued a warning yesterday related to phony escrow companies seeking to steal money and the personal identities of online shoppers.
The scope and cost of Internet fraud is on the rise, according to the bureau.
The Internet Crime Complaint Center processed 219,553 complaints last year, while the Federal Trade Commission reported that nearly $526 million was lost due to Internet scams. About 28 percent of online fraud victims unknowingly transferred money to scammers via wire services, which are prevalent among fake escrow companies. The bureau warned that escrow fraud is typically done through online auctions or Web sites with classified advertisements.
The BBB offered tips to avoid escrow fraud:
* Buyers should be leery if the seller pressures them into using a particular escrow service. (Check company out at www.bbb.org)
* Many escrow scammers are resorting to simply stealing the identity of a legitimate company. Buyers should contact the escrow company directly to ensure it has not been a victim of corporate identity theft.
* A legitimate escrow site will not ask to do a person-to-person money transfer using Western Union, but ask that buyers wire money from their bank account to the company's bank and will provide a routing number and account number for their financial institution.
* A buyer should confirm that the escrow service is licensed and bonded with the appropriate state agency and avoid using an offshore escrow company.
True Religion opens at Ala Moana
True Religion Apparel Inc.
opened its first Hawaii store Saturday at Ala Moana Center.
The denim retailer, whose store is 1,146 square feet, offers a full range of products including footwear, swimwear and handbags for men, women and children. The company has 28 stores across the nation and collections in Barney's New York, Neiman Marcus, Sak's Fifth Avenue, Nordstrom, Bloomingdale's, Henri Bendel, Bergdorf Goodman and Urban Outfitters.
The Vernon, Calif.-based retailer chose Ala Moana because it was the first United States mall to record more than $1 billion in annual sales and $1,200 in annual sales per square foot.
"These strong financial metrics, when combined with the heavy foot traffic generated by the center, make Ala Moana an ideal location for our expanding retail store base," said Michael Buckley, president of True Religion.
---
BUSINESS PULSE