---
FAST FACTS HAWAII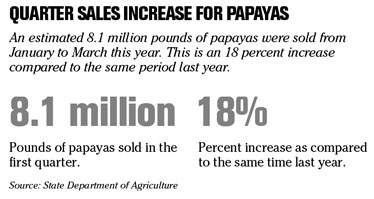 ---
NATION
Wachovia board ousts CEO
CHARLOTTE, N.C. »
Wachovia Corp.
Chief Executive Ken Thompson, pictured, was pushed out yesterday as head of the nation's fourth-largest bank, becoming the latest financial services executive to be ousted amid turmoil in the U.S. housing market.
Thompson joins Stanley O'Neal at Merrill Lynch & Co. and Charles Prince at Citigroup Inc., who both presided over huge losses from exposure to bad mortgages, and were subsequently forced out from their perches at the top of Wall Street institutions.
Also yesterday, Seattle-based Washington Mutual Inc. stripped Kerry Killinger of his chairman title, though he remains the chief executive at the nation's largest savings and loan.
Thompson's dismissal comes after several withering months of criticism from shareholders.
Charlotte-based Wachovia said last month that it lost $707 million in the first quarter, nearly doubling the losses it reported earlier after further review of its portfolio. When the bank announced it would cut dividends, it was Thompson, who had promised earlier that that would not happen, that became the target of shareholder angst.
Thompson will not receive any incentive pay for the 2008 fiscal year, but according to a filing with the Securities and Exchange Commission, he will get a severance of $1.45 million and accelerated vesting of $7.25 million in restricted stock.
FedEx to drop Kinko's name
MEMPHIS, Tenn. »
FedEx Corp.
said yesterday it plans to stop using the Kinko's name on its copy and office service stores and book an $891 million charge for the quarter that ended Saturday.
The charge relates to the value of the Kinko's name and a write-down of the value of its acquisition of the brand. The charge, which works out to $2.22 a share, was not part of FedEx's earnings forecast.
The company early last month cut its outlook to $1.45 to $1.50 per share, down from $1.60 to $1.80, because of increasing fuel costs. FedEx reports its financial results for the fiscal fourth quarter June 18.
The company said it will change the name of its FedEx Kinko's stores to FedEx Office over the next several years.
Some travelers need to register
WASHINGTON » Travelers who don't need visas to enter the United States will be required to register online with the U.S. government at least three days before they visit due to a security regulation set to begin next year.
Homeland Security Secretary Michael Chertoff will announce the rule today, according to a government official who asked not to be identified because the announcement had not yet been made.
Required online registration will begin in January and will be valid for a two-year period.
Those needing to register will be travelers from the 27 countries whose citizens are not required to obtain visas for U.S. entry. The counties include those in most of western Europe as well as Andorra, Australia, Brunei, Japan, New Zealand and Singapore. Eight other countries -- the Czech Republic, Hungary and South Korea among them -- are expected to be admitted to the visa waiver program.
---
BUSINESS PULSE