| | |
| --- | --- |
| | Newswatch |
---
No 'Click It' means 1,074 tickets
More than 1,074 motorists on Oahu were cited for not wearing seat belts during the Click It or Ticket campaign.
Police also cited 44 drivers with passengers under 4 years old who were not restrained in child safety seats.
Officers issued 332 other citations for violations of registration, safety check, driver's license and other driving and vehicle regulations, according to a department spokeswoman.
Eleven people who were stopped by police were found to have outstanding warrants and were arrested.
The Honolulu Police Department and state Department of Transportation joined in the national three-week driving safety campaign, which will end tomorrow. The statistics cover driver stops between May 12 and Thursday. The total will increase when citations from yesterday and today are included.
Man indicted in gun-threat case
An Oahu grand jury indicted a 27-year-old man who allegedly fired a gun in the 909 Kapiolani condominium building in Kakaako.
William Choi was indicted on charges of first-degree terroristic threatening, kidnapping, reckless endangering and weapons charges.
No one was injured, but shots were fired into the walls and floor of the unit.
Police said the gunfire occurred when Choi had an unregistered .38-caliber gun and was wrestling with a 26-year-old man following an argument over settling a debt among a group of five people.
UH astronomer gets British honor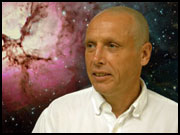 Nicholas Kaiser, astronomer at the University of Hawaii Institute for Astronomy, has been elected as a fellow of the British Royal Society, one of the most prestigious honors a British scientist can achieve.
Kaiser, who heads the Pan-STARRS (Panoramic Survey Telescope & Rapid Response System) project, was one of 44 fellows selected this year for their contributions to science, engineering and technology.
IFA astronomer Lennox Cowie was named a Royal Society fellow in 2004.
The society said Kaiser "is distinguished for initiating and developing several fields of research in large-scale structure and cosmology. In each, he has provided highly original theoretical insight and applied these to obtain important observational results."
Kaiser also was cited for "a central role in turning weak gravitational lensing into a major observational industry and one of the most promising new techniques in cosmology for the next decade."
Astronomers use the technique of gravitational lensing to study dark matter, which cannot be seen, but can be identified from its gravitational effect on stars, galaxies or other matter.
Kaiser, raised in Sheffield, England, joined the university in 1997. Pan-STARRS is developing an observatory, to be located either on Haleakala or Mauna Kea, that will map objects in the solar system and detect asteroids and comets that might threaten Earth.
Indigenous doctors meet on Kauai
Nearly 200 doctors from throughout the Pacific are expected to attend the Pacific Region Indigenous Doctors' Congress, June 10-15 in Waimea, Kauai.
The Association of Native Hawaiian Physicians, Ahahui o na Kauka, is hosting the gathering. Headquarters will be at the Waimea Plantation Cottages with activities at other sites.
Keynote speakers from Hawaii will be Nainoa Thompson, master navigator and Kamehameha Schools trustee, and Mililani Trask, director of the Indigenous World Association and co-author of the Native Hawaiian Health Care Act.
The meetings will provide an opportunity for Pacific-wide native physicians, trainees and students to discuss best practices in research, work-force development, clinical practices and policies based on indigenous culture.
For more information, see www.pridoc2008.com or www.kauka.org/pridoc2008.
| | |
| --- | --- |
| | Police, Fire, Courts |
---
WEST OAHU
Coast Guard aids disabled boaters
Coast Guard crews from Barbers Point helped two incapacitated boaters in separate incidents, a Coast Guard news release said.
Coast Guard crews responded yesterday to a 40-year-old injured man aboard a vessel about 100 miles southwest of Barbers Point.
Officials planned to hoist the man from the vessel Hokuetsu Future into a helicopter and fly him back to Honolulu.
On Tuesday the crew of the vessel City called the Coast Guard to report a man suffering from an unknown sickness.
Coast Guard rescue crews flew to Midway Atoll on Thursday to pick up the man and returned to Oahu yesterday. The ill man was taken to the Queen's Medical Center, the release said. His condition was not disclosed.
Teen allegedly assaults toddler
Police arrested a 16-year-old Ewa Beach boy Thursday for allegedly sexually assaulting a 3-year-old boy, who is a household member.
The teen was arrested on suspicion of first-degree sexual assault. The alleged assault occurred Wednesday between 10 a.m. and 9:30 p.m.
No further details were released by police.
WINDWARD OAHU
Food wagon break-in halted
Police arrested a 15-year-old boy who allegedly broke into a Kahuku food wagon early yesterday morning.
Police said when the boy forcibly entered the truck at 1:05 a.m. yesterday, a 42-year-old man held the teenager and called police.
The teen was arrested for second-degree burglary.
HONOLULU
Man arrested in domestic fight
A 20-year-old man allegedly broke into the Honolulu apartment of his 19-year-old ex-girlfriend yesterday morning and allegedly assaulted her and a 19-year-old man.
Police said the woman had gone clubbing with a female friend and the man when she got into a fight with her ex-boyfriend over the phone.
The three returned to her apartment, and the two women fell asleep on the bed, and the man on the couch, when the ex-boyfriend slammed the door open at about 6:50 a.m. yesterday.
He then allegedly assaulted the man, then the ex-girlfriend.
Police were called, and officers arrested the 20-year-old man for investigation of burglary, second-degree assault and abuse of a household member.
Boy held up twice but suspects held
Police arrested two teenagers yesterday who allegedly robbed a 16-year-old boy on opposite ends of a Kaimuki pedestrian overpass on April 15.
According to police, an 18-year-old man allegedly brandishing brass knuckles approached the boy and demanded money. The boy complied and the suspect fled.
The boy walked in the opposite direction, and a 16-year-old boy demanded the victim's necklace. The 16-year-old suspect fled in the same direction as the first suspect.