---
FAST FACTS HAWAII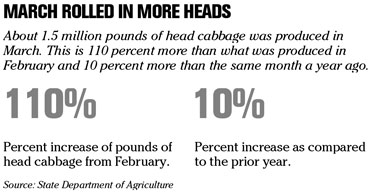 ---
HAWAII
Honolulu income healthy in 2006
Newly released statistics show that workers in Honolulu earn the 45th-highest income in the nation compared to 363 U.S. metropolitan areas.
The federal Bureau of Economic Analysis reports that Honolulu had a per capita personal income of just under $40,000 in 2006, an increase of more than 6 percent over the previous year.
Nationwide, workers earned nearly $37,000 in 2006, an increase of just under 6 percent from the previous year.
The data indicates Honolulu had the 53rd-largest metropolitan population in the nation, at nearly 907,000.
NATION
30-year mortgage rates jump
WASHINGTON » Rates on 30-year mortgages jumped this week to the highest level since mid-March as investors began to worry about what the Federal Reserve will do to combat growing inflation pressures.
Freddie Mac, the mortgage company, reported yesterday that 30-year fixed-rate mortgages averaged 6.08 percent this week. That was up from 5.98 percent last week.
It was the highest level for 30-year mortgages since 6.13 percent the week of March 16. A year ago, they stood at 6.42 percent.
Rates on 15-year fixed-rate mortgages rose to 5.66 percent, up from 5.55 percent last week.
The five-year adjustable-rate mortgage edged up to 5.62 percent, compared to 5.61 percent last week. However, the rate on a one-year adjustable-rate mortgage edged down slightly, dropping to 5.22 percent, compared to 5.24 percent last week.
United turns back to Continental
CHICAGO »
UAL Corp.
's United Airlines suspended merger discussions with
US Airways Group Inc.
and is seeking an alliance with
Continental Airlines Inc.
that would have pricing and scheduling power, two people familiar with the talks said.
United Chief Executive Officer Glenn Tilton told US Airways CEO Doug Parker of the decision in a meeting yesterday in Chicago, said the people, who asked not to be named. But talks on an alliance with Continental -- which last month said it did not want a merger -- now are progressing, the people said.
An alliance would give United, the world's second-largest carrier, most of the benefits of a merger without having to mesh workforces or win regulatory approval. Continental is the fourth-biggest U.S. airline and does almost half its flying on international routes.
Spokespersons for all three airlines declined to comment.
GM may shift workers to cars
DETROIT »
General Motors Corp.
will furlough entire shifts of workers at some truck factories and may move them to nearby car plants as it restructures to adjust to a rapidly changing U.S. market brought on by $4-per-gallon gasoline.
GM Chairman and Chief Executive Rick Wagoner and top managers are finalizing additional restructuring moves and likely will announce details at the automaker's annual meeting on Tuesday in Wilmington, Del., two people familiar with the plan told the Associated Press. The people requested anonymity because the plan is not finished.
Key to the plan are the 19,000 hourly workers who signed up to leave the company by July 1 through buyout and early retirement offers.
WORLD
Charges filed in Airbus scandal
PARIS » French judges filed preliminary insider trading charges today against Noel Forgeard, a former co-chief executive of Airbus parent
European Aeronautic Defense & Space Co. NV
, his lawyer said.
Investigators are looking into the sale of EADS shares by top executives and shareholders before a June 2006 announcement of delays for the A380 superjumbo that made EADS shares crash 26 percent in one day. Forgeard has denied wrongdoing.
The judges' probe into alleged insider trading at EADS was opened in late 2006. Last September, the French financial market watchdog AMF issued a preliminary report pointing to suspicions of "massive" insider trading by 21 top managers of EADS between November 2005 and March 2006.
---
BUSINESS PULSE