---
FAST FACTS HAWAII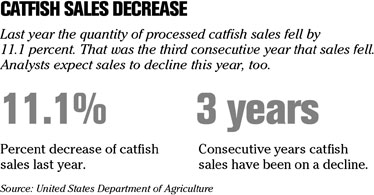 ---
HAWAII
Maui ferries cite fuel woes
LAHAINA » Steve Knight, who operates a ferry between Maui and Lanai, says he hasn't increased his fare since he set it in 1988 at $25. Now, he and other ferry operators to Maui County's two outlying islands are asking the Public Utilities Commission for help.
NATION
Horizon suspends 6 in price probe
CHARLOTTE, N.C. »
Horizon Lines Inc.
, the second-biggest ocean shipper between Hawaii and the mainland, said it placed six employees on administrative leave amid a federal antitrust probe of industry pricing.
The employees were involved with shipping in its Puerto Rico trade lane, Horizon said yesterday in a statement. The U.S. Justice Department is investigating pricing practices among U.S.-flagged shipping lines.
Two of the employees subsequently resigned, Horizon said. It said it "continues to fully cooperate with the Department of Justice in its investigation."
Shippers that have said they received subpoenas in the Justice Department investigation announced in April include Alexander & Baldwin Inc., the parent of No. 1 Hawaii-mainland shipper Matson Navigation, and Crowley Maritime Corp. The Justice Department didn't release a full list of companies in its investigation.
United, US Air execs to try again
CHICAGO » The CEOs of United Airlines and US Airways are scheduled to meet today as talks aimed at combining the carriers progress despite concerns that threaten to scuttle the deal, according to two people briefed on the discussions.
One of the people, who did not want to jeopardize the talks and requested anonymity, said Glenn Tilton, the chief executive of United parent UAL Corp., and US Airways Group Inc. CEO Doug Parker will meet to discuss some of the issues holding up the deal and how to resolve them.
United and US Airways declined to comment yesterday. On Tuesday, the airlines declined to comment on reports that the talks appeared to have fallen apart.
Chicago-based United and Tempe, Ariz.-based US Airways have been in preliminary talks for months, but the pace picked up last month after Delta Air Lines Inc.'s acquisition of Northwest Airlines Corp. was announced and Continental Airlines Inc. said it decided not to pursue a merger with United.
WORLD
Qantas to cut capacity
SYDNEY »
Qantas Airways Ltd.
, Australia's biggest carrier, will trim capacity about 5 percent, including some international service, and reduce the size of its fleet because of surging jet-fuel costs.
The Qantas cutbacks are equivalent to grounding six planes, it said. The carrier plans to announce reductions in international services within the next week, it added.
The plan, which includes cuts at discount unit Jetstar, will lead to a reduction in staff, the Sydney-based carrier said.
Qantas said it hopes the cuts, coupled with surcharges, hedging and higher ticket prices will help the airline cope with surging fuel prices. The carrier's fuel bill, accounting for 35 percent of total costs, will jump by A$2 billion ($1.9 billion) in the year ending June 2009, it said.
BRIEF CASE
WHAT SHORTAGE? Rice prices tumbled for a fourth day to the lowest in more than two months on speculation higher output and the lifting of export curbs will boost supplies, alleviating a global food crisis that sent the price to a record last month. Rice for July delivery on the Chicago Board of Trade fell to $17.70 per 100 pounds. It hit $25.07 last month.
NO PRESSURE: Yahoo Inc. CEO Jerry Yang rejected the image of his company as "under siege" yesterday, saying its that executives are rallying to streamline Yahoo's offerings and make it more relevant. Yang faces a showdown with activist investor Carl Icahn, who wants to arrange a marriage with Microsoft Corp., which withdrew its $47.5 billion bid earlier this month.
New hires / promotions
» Pacific Office Properties Trust has hired
Brian T. Shibata
as manager of design and construction. He will oversee all Honolulu property operations in redevelopment projects, and space planning and design for tenant improvements. He has
12 years of architectural experience in Honolulu.
» The Partners in Development Foundation has announced the following new hires:
* Joey Vierra as site manager for Tutu and Me Traveling Preschool Program-Maui. He has 12 years teaching experience with the Department of Education.
* Ben Kaneaiakala as program director for Kokua Ohana Foster Family Program. He has 18 years experience in human services.
» The University of Hawaii at Manoa Shidler College of Business has announced the following new appointments:
* Unyong Nakata as associate director of development. She was previously assistant director of estate and gift planning for the University of Hawaii Foundation.
* Maile Au as director of alumni engagement. She previously managed the annual giving program and special events at the Rehabilitation Hospital of the Pacific Foundation.
* Ellen Vinson as quality assurance specialist. She previously worked at Easter Seals of Hawaii.
* Melissa Nakama as events coordinator in the external relations office. She was previously conference services coordinator at the Hawaii Visitors and Convention Bureau.
» Central Pacific Bank has announced the following new hires and promotions:
* Andrew Rosen as senior vice president and chief marketing officer. He has 17 years of product management, bank marketing and financial consulting experience.
* Todd F. Jackson to senior vice president and executive loan officer in the bank's real estate loan division from vice president and senior loan officer. He has 30 years of banking experience including 21 years in commercial real estate lending.
* Shawn M. Higa to vice president and loan officer in the bank's commercial real estate division from assistant vice president. He has 18 years of banking experience.
* Jennifer Macaraeg to vice president and investment consultant from assistant vice president and investment consultant.
Awards / Certifications
» The Association of Marketing and Communication Professionals has honored hospitality design firm
WATG
(Wimberly Allison Tong & Goo) with nine of its Hermes Creative Awards, an international competition for creative professionals involved in the concept and design of materials, programs and emerging technologies.
» The human resources team of McDonald's Restaurants of Hawaii has been honored with the HR Award of Excellence at the McDonald's Worldwide Convention. The award is presented to the region with the most effective human resources individuals and/or teams that support the company's national employee initiatives. The Hawaii team was selected as one of three recipients this year, and is the first time the award was given to a team that includes an owner/operator and managers from outside the human resources department, made up of: Miles Ichinose, owner/operator; John Bninski, McDonald's of Hawaii training manager; Louis Cheung, McDonald's of Hawaii field service manager; and Paulette Wage, McDonald's of Hawaii human resources manager.
» The Clothing Care Council has honored Mary Louise Cleaners and owner Wendy Kia with its Award of Excellence for quality garment cleaning and customer service. The international certification is given to a company that meets evaluations and criteria, including separate stain removal and cleaning performance tests.


---
BUSINESS PULSE