---
FAST FACTS HAWAII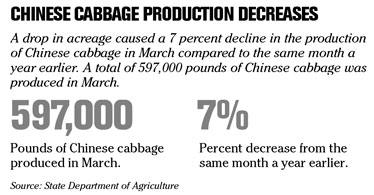 ---
NATION
ADHD costly in work time
WASHINGTON » When "Fidgety Philip" grows up, the problems of attention deficit disorder can multiply into loss of nearly a month's work per year.
Long seen as a problem for children, attention deficit hyperactivity disorder recently has been recognized as continuing into adulthood for some people.
This lack of ability to concentrate costs the average adult sufferer 22.1 days of "role performance," per year, including 8.7 extra days absent, according to researchers led by Dr. Ron de Graaf of the Netherlands Institute of Mental Health and Addiction.
Researchers interviewed 7,075 workers aged 18 to 44 in 10 countries, concluding that an average of 3.5 percent had ADHD. Their findings are published in today's online edition of the journal Occupational and Environmental Medicine.
WORLD
T-Mobile parent in data scandal
BONN, Germany » German prosecutors are investigating whether to initiate an investigation into customer-data abuse at
Deutsche Telekom AG
, Europe's biggest telephone company and owner of No. 4 U.S. wireless provider T-Mobile.
Phone-call records of journalists and the company's executives and supervisory-board members were studied by an unidentified Berlin-based consulting firm hired by Deutsche Telekom in an effort to track the source of news leaks, German magazine Der Spiegel reported Saturday.
"Breaching the secrecy of telecommunications is an absolute taboo," said Marco Cabras, a spokesman for shareholder association DSW.
Deutsche Telekom said the misused data included times and durations of calls and the participants in the conversations, but didn't involve listening to calls.
Rice falls as Cambodia ends ban
SINGAPORE » Rice futures tumbled by their daily limit for a second straight session as producers lifted or eased export bans, alleviating concerns that global supplies may not meet demand.
Cambodia will lift a ban on exports as the country has enough supplies to meet domestic demand, the Financial Times reported today, citing Prime Minister Hun Sen. Vietnam and India said earlier this month they may remove or ease export curbs.
The staple for half the world, which reached a record $25.07 on the Chicago Board of Trade on April 24, fell as much 50 cents, or 2.5 percent to $19.85 per 100 pounds in Singapore. The price is still 88 percent higher than a year ago.
---
BUSINESS PULSE