---
FAST FACTS HAWAII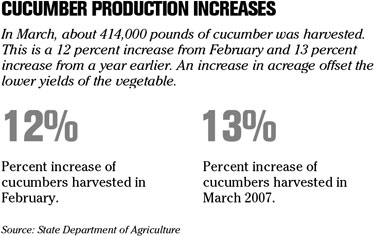 ---
HAWAII
Pacific Lightnet taps 411 provider
Pacific Lightnet
said yesterday it has selected a New York-based provider of directory assistance to replace
Metro One Telecommunications
, which has exited the business.
Pacific Lightnet spokesman Rob Deveraturda said kgb USA, formerly known as Infonxx, will be serving its customers from a call center set up in 2003 at the Airport Trade Center, where it employs 32 people.
"We made a conscious decision to keep our operations here in the islands," said Pat Bustamante, president of Pacific LightNet.
Pacific LIghtnet, founded in 2001, offers voice and data telecommunications service to some 7,000 business and residential customers. It operates the only fiber-optic network linking six islands.
NATION
Report: Bid near for Bud brewer ST. LOUIS » Shares of
Anheuser-Busch
touched an all-time high on Friday on reports that Europe's
InBev SA
was working on a $46 billion bid for the St. Louis-based brewer.
Anheuser-Busch shares rose 7.7 percent, or $4.03, to $56.61 after reaching as high as $58.
The share surge followed a report in the Financial Times that InBev, the world's biggest brewer by volume, may directly approach Anheuser-Busch chief executive August Busch IV.
Anheuser-Busch makes Budweiser, Bud Light and other beers. The company has an estimated 50.9 percent U.S. market share.
Anheuser-Busch declined comment on the report. Messages left with InBev were not returned.
U.S. backs Japan rice sale
WASHINGTON » The U.S. administration said it would back Japan's plan to tap its stockpile of rice to ease soaring world prices, a U.S. trade official said.
Japanese officials visiting Washington today said their government was "favorably" considering a request to sell 200,000 tons of rice to the Philippines.
"The U.S. was supportive of Japan's initiative," said Gretchen Hamel, a spokeswoman for the office of the U.S. trade representative.
Japan is obliged to import American rice by World Trade Organization rules and can't re-export it without U.S. permission. A deal between Japan and the Philippines, the world's largest importer of rice, is intended to help reverse this year's surge in global prices.
GM says strikes cost $2B
DETROIT »
General Motors Corp.
's stock dropped almost 5 percent yesterday after the company reported that strikes at some of its own plants and parts supplier American Axle will cost the automaker about $2 billion before taxes in the second quarter.
GM also expects to produce 230,000 fewer vehicles during the quarter due to the nearly three-month American Axle strike, which crippled its production of large sport utility vehicles and pickups. The other strikes will cost it 33,000 vehicles.
GM's shares fell 83 cents to close at $17.60, after touching $17.38 earlier in the session, their lowest level in nearly 26 years. The last time GM traded below $17.46 was Oct. 6, 1982, when it was at $17.32, according to the Center for Research in Security Prices at the University of Chicago.
WORLD
'Assistant' cited in $7B scandal PARIS » Investigators at
Societe Generale SA
say they suspect former futures trader Jerome Kerviel was helped by an assistant to cover up massive trading positions that led to a multibillion dollar loss.
In two long-awaited reports released yesterday, the investigators said the French bank's management failures and culture of risk-taking were partly to blame for failing to spot the positions, which led to a loss of more than $7 billion once they were unwound.
The reports detail the extent of Kerviel's alleged fraud in a scandal that broke out in January and has sullied the reputation of the glamorous trading desk at the award-winning bank.
Their 69-page report said they "discovered indications of internal collusion involving a trading assistant," whom they declined to identify. They said they were unable to speak to the assistant because of an ongoing judicial probe.
Bidders vie for oil contractor
LONDON » In the hot energy sector, a rapid-fire bidding contest broke out yesterday between a London-led private equity consortium and
Halliburton
- both coveting the same European oil field contractor.
Shares of Expro International Group PLC, now clearly the prize, soared 5.5 percent to 1,626 pence ($32.13).
Houston-based Halliburton, which revealed its interest in Britain's Expro last month, made an all-cash proposal of $3.36 billion, or 1,525 pence ($30.14) per share before the market opened Friday.
That topped the offer made last month by the Candover-backed Umbrellastream Ltd., which valued the company at $3.16 billion (1.6 billion pounds) or
1,435 pence ($28.36) per share.
---
BUSINESS PULSE